As an employer, it is reasonable for you to expect employees to adequately protect themselves against preventable illnesses such as the common flu and cold. Yet, each year, millions of employees fall sick with these ailments and are unable to work, sometimes for days.
In January 2012, more than four million employees missed work because of the flu and other common illnesses. Between December 2012 and March 2013, a staggering 15 million employees missed work for at least one day because of an illness. The cost of such absences can be enormous for companies and many have responded to the problem by mandating vaccinations and other health precautions for employees. While such measures can be effective in mitigating health risks in the workplace, they carry certain legal risks that all employers need to be aware about.
Before an employer can mandate flu vaccinations for all workers, the company must conduct a thorough risk assessment to show why such a measure is necessary. Sometimes, you may also be required to conduct an individual analysis of employees who may refuse to take a flu vaccination because of religious or medical reasons.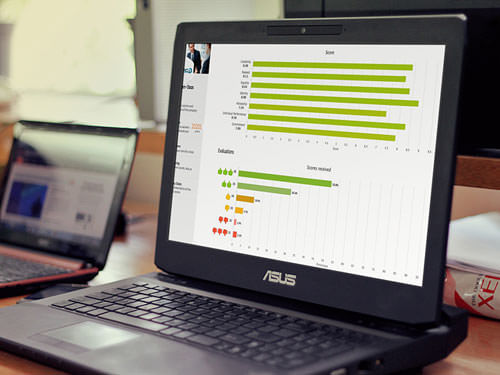 Working on improving employee engagement?
EPIC is an Employee Engagement software that gives you the tools and insights to create a workplace culture that encourages engagement, loyalty, and trust.
Despite the obvious benefits of taking a vaccination, not everybody is sold on the idea of forcing workers to get one. Powerful employee unions such as the Service Employees International Union (SEIU) actively oppose the notion of mandatory vaccinations for employees and have insisted that employers offer them on a purely voluntary basis in the workplace. Even entities such as OSHA and the EEOC tend to defer to the recommendations of the Centers for Disease Control on the issue of vaccinations and responses to infectious diseases among workers.
In addition, a mandatory vaccination requirement may be harder to achieve in some places than in others. For example, employers in the healthcare sector often require employees to obtain certain vaccinations as a condition of employment. However, justifying such a requirement in other workplaces could prove challenging. If you are considering a vaccination requirement for workers, it is important to show what it is about the workplace or an employee's duties that would justify such a requirement.
Before an employer can unilaterally impose a vaccination requirement, it must also take into consideration any individual objections that may arise. State and federal labor laws require employers to accommodate refusals to take a vaccine based on religion or religious beliefs. The employer must be willing to consider or offer any viable alternatives that are available.
Mandating flu vaccinations in the workplace might seem like a great idea but it is one that is fraught with legal dangers. Before proceeding down that path, it is a good idea to consider all the limplications as thoroughly as possible.
The following two tabs change content below.
Get more tips on interviewing, hiring, managing and engaging your employees. Dianne Shaddock is the President of Easy Small Business HR, Employee Hiring and Managing Tips and the author of the eGuides, "How To Supervise:  What Your Boss Never Told You Before You Took the Job", A Step-By-Step Guide For New and Seasoned Managers and "How To Find and Hire the Best Employees".
Latest posts by Dianne Shaddock (see all)