From a management perspective, coping with difficult employees in the workplace is a daunting prospect. Left unaddressed, however, these challenging employees can create a toxic workplace; damaging your brand and derailing your company's mission.
Identify
The first step is to identify, (and in some cases acknowledge) that you have toxic employees.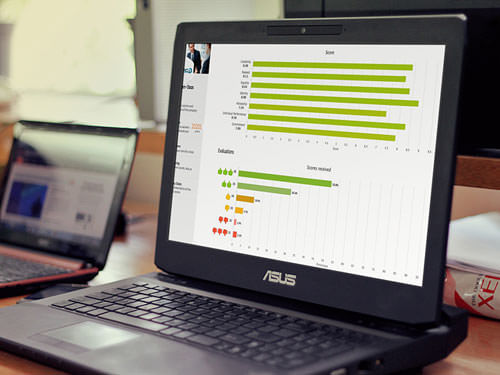 Working on improving employee engagement?
EPIC is an Employee Engagement software that gives you the tools and insights to create a workplace culture that encourages engagement, loyalty, and trust.
In some companies, management is so far removed from the day-to-day operations, that difficult employees easily fly under the radar; doing damage to the morale and company brand for years. It's fine to regularly check-in with those who have their fingers on the proverbial pulse of the workplace – your rank and file employees; but it's even more important, to not be an absentee manager. There is no excuse for any leader to not have an inkling of who their strong players are versus their performance or behaviorally challenged employees.
Tread cautiously when checking in with the employee's co-workers. Some workers may be reluctant to point out a known problem employee because they mistakenly believe management is complicit and/or complacent. Others may hesitate because they believe management may retaliate against them in some way.
Consider establishing a procedure whereby employees are encouraged to anonymously identify colleagues they believe may be creating a toxic environment. Whether through an old-fashioned suggestion box or a more formalized procedure, your goal is to encourage your workforce to bring issues to the attention of management without fear of reprisal.
Investigate
Once you have identified a potentially problematic employee, it is important to gather solid facts. This will likely take place prior to contacting the employee directly. Assemble recent performance ratings, time sheets and customer complaint forms or reports, and other relevant data. If you aren't the direct supervisor, contact the employee's immediate supervisor and determine whether he or she is aware of the issue and if so, how it is being addressed.
Unpack
Work with the employee or the employee's immediate supervisor to precisely pinpoint the issue and to identify solutions. For concrete problems such as tardiness or insufficient productivity, set measurable goals along with time frames and next steps if those goals are not achieved. For less concrete, personality-based issues, follow your company's formal disciplinary procedures and/or work with HR as appropriate.
Focus on finding solutions to the crux of the problem. For example, laziness may not represent the core problem for employees who regularly fail to meet deadlines. Difficulty with organization, prioritization or lack of clarity on the deadlines or tasks themselves may be at the core. The key is to discover what is driving the unacceptable workplace behavior and work toward resolution. Additional training, mentoring/coaching, or adjustment of job duties should all be considered.
Document
Though your ultimate goal is to retain valuable employees, there are some situations in which an employee simply is not right for your business. It is vital that every interaction with a problem employee is fully documented. Make note of times, dates, and content of any meetings with the employee and/or his/her supervisor. Be sure adhere to local, state, and federal guidelines in this area.
Follow-though
Once you have created a plan to address the issues of the problematic employee, be sure to follow through to determine to what extent the effort has been successful. Check in both with the employee and with his/her supervisor and possibly colleagues.
Coping with difficult employees can be a challenge. By reviewing the above guidelines and recommendations, however, you will be well on your way to doing so successfully.
The following two tabs change content below.
Get more tips on interviewing, hiring, managing and engaging your employees. Dianne Shaddock is the President of Easy Small Business HR, Employee Hiring and Managing Tips and the author of the eGuides, "How To Supervise:  What Your Boss Never Told You Before You Took the Job", A Step-By-Step Guide For New and Seasoned Managers and "How To Find and Hire the Best Employees".
Latest posts by Dianne Shaddock (see all)