If you are worried about employee productivity issues, keeping a closer eye on your workers may not be the best approach to solving the problem. In fact, a recent study conducted by researchers at Harvard University suggests that exactly the opposite tends to happen the closer you watch your employees.
For the study, the researchers embedded a team of China-born Harvard undergraduate students on the factory floor of a Chinese company manufacturing mobile devices. The students spent a total of 11 days working alongside other Chinese employees at the factory and observing their work habits. They shared tricks they had learned to complete their work faster than the methods prescribed by the factory.
The researchers quickly observed that the Chinese factory workers tended to work more efficiently and productively when they thought that managers were not watching them. In a follow-up quantitative study conducted over a five-month period, the researchers discovered that employees, whose work areas were curtained off from others, tended to be between 10 and 15 percent more productive than workers who were easily observed by managers. The unsupervised workers also tended to produce more defect-free units during their shifts than constantly supervised workers. The researchers noted that employees tended to produce more not because they were cutting corners when out of sight of their managers, but because they were sharing innovative ideas and experimenting on techniques for improving productivity and quality. In contrast, workers tended to stick rigidly to company prescribed processes when being supervised by the managers.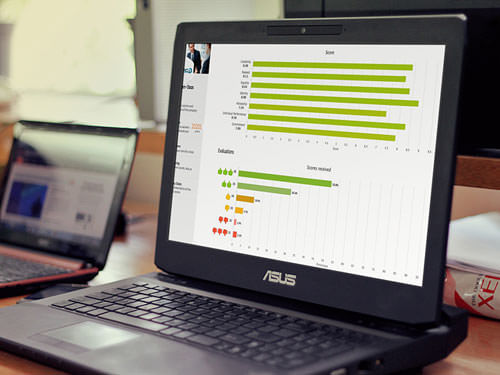 Working on improving employee engagement?
EPIC is an Employee Engagement software that gives you the tools and insights to create a workplace culture that encourages engagement, loyalty, and trust.
The findings of the Harvard study are important but may not always be universally applicable. For instance, it is unclear how applicable the findings would be in a company that rewards innovative and independent thinking. Similarly, the study sheds little light on how workers would react in situations where they are monitored digitally. Even so, the results show that constant monitoring of employees may be counter-productive. When workers are given the freedom to experiment and innovate, they tend to be more productive and less error-prone than when they are under constant surveillance by managers and other superiors.
The following two tabs change content below.
Get more tips on interviewing, hiring, managing and engaging your employees. Dianne Shaddock is the President of Easy Small Business HR, Employee Hiring and Managing Tips and the author of the eGuides, "How To Supervise:  What Your Boss Never Told You Before You Took the Job", A Step-By-Step Guide For New and Seasoned Managers and "How To Find and Hire the Best Employees".
Latest posts by Dianne Shaddock (see all)