In a survey conducted by Gallup, participants identified having a "bad" boss or supervisor as the number one reason why they decided to quit their jobs; a compelling statistic when you think about the fact that there are roughly 125 million adults employed in the U.S.
The survey also found that poor management decreases workplace production by 50 percent and profits by 44 percent, which translates to employers potentially losing nearly $450 billion each year.
A common problem is a lack of understanding about how to deal with staff in a way that is respectful, and diplomatic. In many ways becoming a supervisor is like transitioning into parenthood. You can't just focus on what makes you comfortable. Instead, you have to step back and think about what motivates your employees; balancing your employees needs with the ultimate goal of increasing quality and productivity.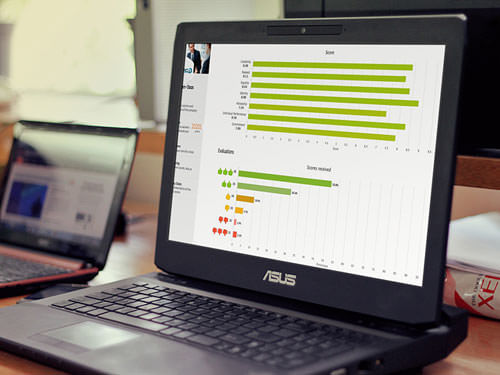 Working on improving employee engagement?
EPIC is an Employee Engagement software that gives you the tools and insights to create a workplace culture that encourages engagement, loyalty, and trust.
The poll demonstrates that many workforce leaders are in the dark about what makes a great supervisor. A great leader is:
1. Communicative: Shares information and is an attentive listener.
2. Peace maker: Supervising in a way that is firm and fair when workplace conflicts arise instead of looking the other way or leaving it up to employees to resolve workplace conflicts.
3. Has an Influential presence: Understands the importance of building relationships to inspire loyalty.
4. Consistent and professional: Has a management style that is fair across the board. Earns trust and respect by being respectful.
5.Takes the employee review process seriously: Has factual performance conversations that include an actionable plan to improve productivity or behavior.
6. Follows the rules: Avoids managing by the mantra "Do as I say and not as I do".
7. Shows appreciation, and recognition: Regularly acknowledges and recognizes staff.
8. Strengthens employee morale and encourages positive group dynamics: Has a zero tolerance policy for dysfunctional and exclusionary workplace behavior.
9. Is open to feedback: Seek suggestions from all employees in a way that strengthens employee to supervisor and peer to peer communication.
10. Can "swallow their pride": Apologizes when appropriate and owns their mistakes.
Learning how to supervise staff effectively doesn't magically happen because you've been bestowed the title and the responsibility. It's not easy, but these strategies will lead you down the right path.
Related Resource: How To Supervise: What Your Boss Never Told You Before You Took The Job
The following two tabs change content below.
Get more tips on interviewing, hiring, managing and engaging your employees. Dianne Shaddock is the President of Easy Small Business HR, Employee Hiring and Managing Tips and the author of the eGuides, "How To Supervise:  What Your Boss Never Told You Before You Took the Job", A Step-By-Step Guide For New and Seasoned Managers and "How To Find and Hire the Best Employees".
Latest posts by Dianne Shaddock (see all)