Serving alcohol at your annual holiday office party might seem like an innocuous idea but it is one that's fraught with legal dangers. Alcohol related missteps and mishaps are a major cause of workplace litigation around the holiday season. An employee harassing a female coworker or getting into an accident after having one too many drinks at an office party can spell big trouble for the employer. Numerous companies get slapped with costly lawsuits over such incidents each year. If you must serve alcohol at your holiday party, here are a few steps you can take to mitigate your liability risk.
Stay away from hard liquor and stick to beer and wine instead. Hard liquors tend to intoxicate people more quickly and could result in employees acting in inappropriate ways after just a few drinks. If you do decide to serve spirits, have the bartender serve only low-alcohol mixes. Also, always have external service providers handle all drinks. A professional bartender can tell when a person has had too many drinks and can control the flow of alcohol better than any employee can. It generally is never a good idea to have a manager or a supervisor serve drinks to other employees in any case because doing so can undermine their authority once the party is over.
Consider having drink tickets or a cash bar to limit consumption. An open bar tends to lead to excessive drinking, poor judgment and poor decision-making by some employees. Always stop serving alcohol at least one hour before the party is supposed to end. Spending on free taxi rides or a shuttle service for employees may not be a bad idea if heavy drinking is a possibility. Though such services could cost you some money, it is a worthwhile investment considering the potential costs of a lawsuit stemming from a drunken accident or other incident. At the very least, make sure to have some designated drivers in advance of the party to drive home employees who appear too intoxicated to drive on their own.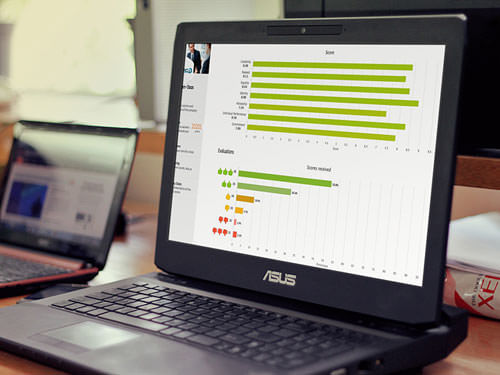 Working on improving employee engagement?
EPIC is an Employee Engagement software that gives you the tools and insights to create a workplace culture that encourages engagement, loyalty, and trust.
Always have plenty of food on hand when serving alcohol. Alcoholic drinks tend to intoxicate people much more quickly when consumed on an empty stomach. Avoid serving salty foods and stick instead with easily consumed finger foods. Plan on serving desserts and coffee after you stop serving drinks. Schedule speeches or some thing event after the drinks stop flowing to give some time for the effects of alcohol to wear off a little bit. The last thing you want is to have your employees heading straight for their cars right after the last drink has been served.
Remind employees well before the party about their obligation to behave in a professional and courteous manner with their coworkers. A holiday party is supposed to be fun for everyone. Encourage your workers to have a great time but remind them about workplace etiquette and rules. A holiday party is not a venue for off color jokes or potentially discriminatory behavior no matter how entertaining it might appear.
The following two tabs change content below.
Get more tips on interviewing, hiring, managing and engaging your employees. Dianne Shaddock is the President of Easy Small Business HR, Employee Hiring and Managing Tips and the author of the eGuides, "How To Supervise:  What Your Boss Never Told You Before You Took the Job", A Step-By-Step Guide For New and Seasoned Managers and "How To Find and Hire the Best Employees".
Latest posts by Dianne Shaddock (see all)