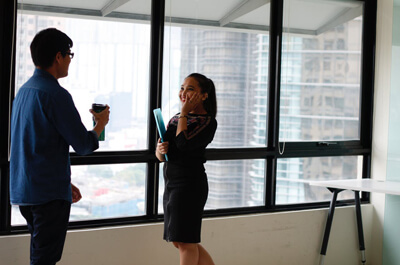 Dating at work has always been a bit of an awkward workplace issue for employers, but in the last fifteen years it has become far more integrated with potential legal risks. When an office romance goes bad, employers can find that they are in the middle of a harassment claim or, held responsible for not doing enough to protect one worker from the alleged anger of another during a love squabble gone bad.
Wouldn't it be wonderful to simply ban dating at work altogether? We know that this is not a realistic approach but there are things that employers can consider. You can't regulate who chooses to hook up at work per se, but you can establish clear policies for employees. Ground rules may include:
Guidelines that highlight work appropriate interactions during business hours with an emphasis on keeping personal interactions as limited as possible so that there are no distractions.
Disallowing any kind of physical contact that others would see as offensive or inappropriate in the workplace such as kissing and fondling on company grounds; regardless of whether the couple is on the clock or not.
Making clear that romantic relationships between a supervisor and their direct reports is unacceptable.
The romantic lives of employees who are dating should be kept private.
If an interoffice romance creates a conflict of interest or gives those involved real or perceived workplace advantages. a reassignment of duties may be necessary.
These policies and guidelines should apply to all employees regardless of sexual orientation or gender.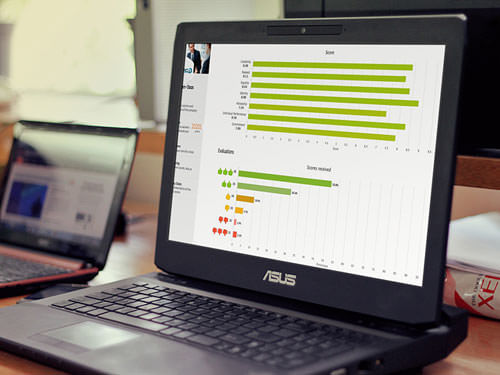 Working on improving employee engagement?
EPIC is an Employee Engagement software that gives you the tools and insights to create a workplace culture that encourages engagement, loyalty, and trust.
The following two tabs change content below.
Get more tips on interviewing, hiring, managing and engaging your employees. Dianne Shaddock is the President of Easy Small Business HR, Employee Hiring and Managing Tips and the author of the eGuides, "How To Supervise:  What Your Boss Never Told You Before You Took the Job", A Step-By-Step Guide For New and Seasoned Managers and "How To Find and Hire the Best Employees".
Latest posts by Dianne Shaddock (see all)