Holiday gift buying brings increased traffic to most retailers. However, with the increased revenue and sales often comes increased security concerns. If you own or manage a small business, you know how theft can really impact your bottom line. As we head into the holiday shopping season, it's time to consider measures for thwarting would-be thieves this season. Below are five tried and true methods that won't break your budget:
1. Install security cameras. Though you'll have to invest in the hardware and the installation, security cameras (trained on the doors and the cash register) are the best deterrent against opportunistic theft. Thieves will often by-pass stores with video surveillance in favor of those without such cameras. Plus, if you do experience theft, it is easier to catch those responsible when you have them on tape.
2. Check references for temporary help. Unfortunately, not all theft comes from outside of your business. Good business security also means making sure that the people you trust with your store receipts and your customers' credit card information are worthy of that trust. Although it can be tempting to hire the first person who applies when your store is experiencing a holiday rush, checking references is always worth the extra time and effort.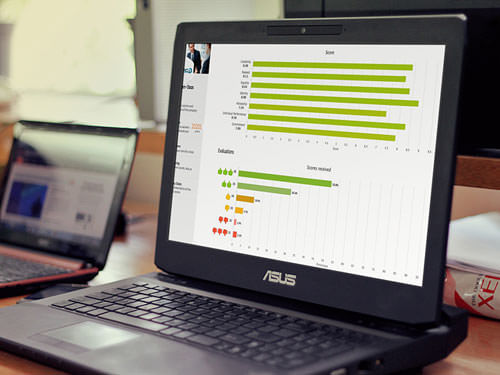 Working on improving employee engagement?
EPIC is an Employee Engagement software that gives you the tools and insights to create a workplace culture that encourages engagement, loyalty, and trust.
3. Protect customer information. If you store customers' personal information, such as addresses and credit card information, be sure to have this information encrypted, so that hackers can't access it and use it for identity theft and other illegal purposes.
4. Position your merchandise to deter theft. How and where you place your merchandise can also deter shoplifting. Obviously, you'll want to keep your expensive items away from the exits and position small items, like jewelry, where you can keep an eye on them. However, other steps can also help deter theft. For instance, clothes on hangers are less of a target than folded clothes on tables. In addition, keep the displays on the "end-caps" (the end of the aisles) low so that they don't obstruct your view of the main merchandise aisle.
5. Avoid charity scams. Charity scams don't just target consumers. Many set busy store owners in their sites, knowing that such business men and women are particularly busy during the holiday shopping season and don't have the time to check out the charity's references as they would during other times of the year. The best advice: if you don't know the charity, ask them to come back after the first of the year.
Keeping your store safe and secure this holiday season isn't impossible. It just takes a little planning, effort and investment before the crowds of shoppers start piling through your doors.
For additional information on video security cameras and other surveillance technologies, visit Supercircuits at www.supercircuits.com