The employee policy legal landscape continues to change rapidly and employers must be able to stay abreast of these changes. But many don't.
Take a look at your company's employee handbook, (policies and procedures). Are your employee policies current, or do your employee policies date back to the days of the mimeograph machine? It's all too easy for your employee handbook to become dated which can cause problems for your business.
Legislative changes and agency actions (both current and pending) relating to social media, background checks, employment "at will", use of credit scores, confidentiality of investigations and even more all can impact your handbook and its legality.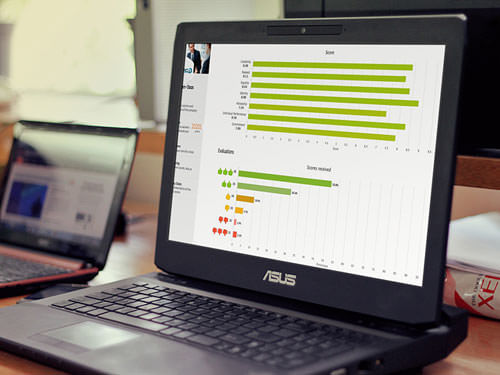 Working on improving employee engagement?
EPIC is an Employee Engagement software that gives you the tools and insights to create a workplace culture that encourages engagement, loyalty, and trust.
Let's look at a policy prevalent at many companies – background checks. It is common practice to run background checks on potential employees to screen for felony convictions which in and of itself is a tricky proposition since it is considered discrimination to not hire a convicted felon if the sole reason for not hiring the employee is based on the felony conviction and not business reasons. Given the additional issues around disparate treatment relating to conviction rates based on race, who you hire – or don't hire could leave you vulnerable to a racial discrimination claim.
When using background checks to screen for felony convictions you must consider the nature of the crimes committed, the frequency of offenses and the length of time since the crimes were committed in your hiring decisions, especially as it relates to the job being filled. An applicant convicted of fraud recently can validly expect to be excluded from financial positions in a company for example, but it can be construed as discrimination if they are blocked from driving or maintenance work.
As an employer you need to constantly be on the watch for changes that may affect your handbook and the legality of your employment policies and procedures. Some have recommended that paper copies of employee handbooks should be made in ring binder format, so it is easy to switch out pages as the laws affecting the policies force changes in your rules and procedures. Whether your policies are in binders or online, be sure to be on top of any changes, and make sure the wording matches your intentions without potentially "incriminating" your company – even a word in the wrong place can make all the difference when it comes to winning or losing an employment case in court.
The following two tabs change content below.
Get more tips on interviewing, hiring, managing and engaging your employees. Dianne Shaddock is the President of Easy Small Business HR, Employee Hiring and Managing Tips and the author of the eGuides, "How To Supervise:  What Your Boss Never Told You Before You Took the Job", A Step-By-Step Guide For New and Seasoned Managers and "How To Find and Hire the Best Employees".
Latest posts by Dianne Shaddock (see all)