The legal definition of "spouse", under the federal Family and Medical Leave Act has forever changed as the result of a recent ruling by the U.S. Supreme Court in a case involving the constitutionality of the Defense of Marriage Act (DOMA). The nation's highest court has ruled that it is not constitutional to define marriage only as a legal union between one man and one woman. Rather, the federal definition of marriage should also cover legal unions between same-sex couples, according to the Supreme Court.
The ruling has significant ramifications for businesses that are covered under the FMLA, especially if they also happen to operate in a state that recognizes same-sex couples. As a result of the landmark ruling, the term "spouse" applies equally to opposite-sex and same-sex couples. That means, as an employer you must now extend Family and Medical Leave Act benefits to same-sex spouses if your company operates in a state that recognizes same-sex marriages. For example, you must provide up to 12-weeks of paid, job-protected leave to any eligible employee who wants to take care of a same sex spouse with a critical health condition. Similarly, all other spousal benefits available to opposite-couples, like paid leave for military caregivers, are now available to same sex couples as well, if your business is based in any of the dozen or so states that currently recognize same-sex marriages.
The new legal obligations under FMLA are somewhat less clear for companies that are based in states that do not recognize same-sex marriages. The new regulations basically consider an employee's state of domicile to determine whether that employee is eligible for Family and Medical Leave Act benefits or not. An employee is unlikely to be considered an eligible spouse if he or she resides in a state that does not recognize a same sex marriage. However, that particular issue has not been challenged yet, so it is unclear how a court might weigh in on the issue, especially in states that do not recognize same-sex marriages but permit same-sex unions. It is also likely that the United States Depart of Labor could draft new guidelines for businesses that are based in such states.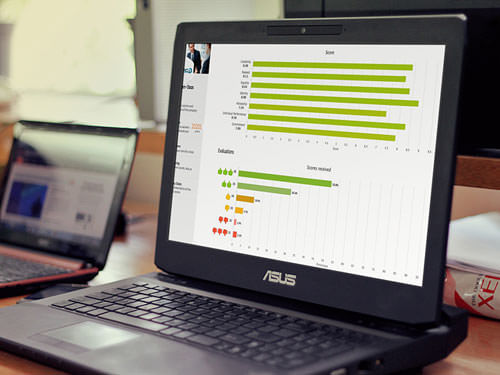 Working on improving employee engagement?
EPIC is an Employee Engagement software that gives you the tools and insights to create a workplace culture that encourages engagement, loyalty, and trust.
If your business is covered under the Family and Medical Leave Act, now is a good time to review and update your spousal benefits polices and make sure that they are compliant with the new requirements.
FREE Related Resources
Stay abreast of the latest legal challenges and issues that employers face with Legal Alert For Supervisors. Request your free newsletter
The following two tabs change content below.
Get more tips on interviewing, hiring, managing and engaging your employees. Dianne Shaddock is the President of Easy Small Business HR, Employee Hiring and Managing Tips and the author of the eGuides, "How To Supervise:  What Your Boss Never Told You Before You Took the Job", A Step-By-Step Guide For New and Seasoned Managers and "How To Find and Hire the Best Employees".
Latest posts by Dianne Shaddock (see all)