A recent decision by the New York Court of Appeals in a case involving Starbucks Coffee Company has focused fresh attention on the kind of issues that can crop up with employer-mandated tip-sharing arrangements. The court's ruling stemmed from two lawsuits filed against the global coffeehouse giant in 2008 over the manner in which the contents of the common tip jar at Starbucks was being distributed at that time.
One of the lawsuits was filed by coffeehouse baristas who claimed that shift supervisors should be excluded from tip sharing because they were not eligible to receive tips. They noted in the lawsuit that New York state tip sharing laws prohibit employees from participating in employer-mandated sharing arrangements if they have supervisory or managerial authority over other employees. In the other lawsuit, assistant store managers at Starbucks claimed they were being excluded from receiving tips based on an improper interpretation of their job functions. The managers claimed that though they had some supervisory authority, they spent a majority of their time serving customers and therefore should be eligible for tips as well.
The Court of Appeals was asked to determine the factors that made an employee qualified to earn and share the tips distributions from a common tip jar and also the conditions under which an employer could lawfully deny an otherwise tip-eligible employee from participating in tip-sharing.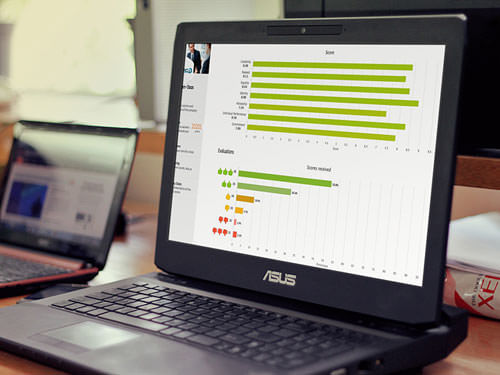 Working on improving employee engagement?
EPIC is an Employee Engagement software that gives you the tools and insights to create a workplace culture that encourages engagement, loyalty, and trust.
In it ruling, the appellate court held that shift supervisors were indeed eligible to receive tips even though they performed certain supervisory functions such as assigning work to baristas, directing customer flow and providing baristas with feedback on their job performance. The court ruled that the primary job function of shift supervisors was to serve customers. It noted that they did not have any real "meaningful authority" over baristas and should therefor be eligible for tips.
The court used the same reasoning to note that assistant managers were not eligible to receive tips because they had meaningful authority over baristas and waiters. The court pointed out that assistant store managers participated actively in hiring and firing decisions and were usually full-time employees with paid benefits. Importantly, the appellate court also held that Starbucks was within its rights to exclude assistant store managers from the tip jar, even if they had been eligible to receive tips.
The broad takeaway for employers from the court's ruling is that they should pay close attention to the tip sharing policy at their company. If your company has a common tip jar make sure to review the supervisory duties of all employees who participate in the program. If any of them have "meaningful authority" over other employees, they are probably ineligible to participate in a common tip jar. So either remove them from sharing arrangements or reduce the scope of their supervisory authority. Review the job titles of every employee that participates in the program and ensure that no managers are included in sharing arrangements.
FREE Related Resources
Stay abreast of the latest legal challenges and issues that employers face with Legal Alert For Supervisors. Request your free newsletter
The following two tabs change content below.
Get more tips on interviewing, hiring, managing and engaging your employees. Dianne Shaddock is the President of Easy Small Business HR, Employee Hiring and Managing Tips and the author of the eGuides, "How To Supervise:  What Your Boss Never Told You Before You Took the Job", A Step-By-Step Guide For New and Seasoned Managers and "How To Find and Hire the Best Employees".
Latest posts by Dianne Shaddock (see all)