Now that summer is here, you may be planning to hire college interns, which provides you with an opportunity to give something back to the community as well as to identify potential candidates for future job openings. Training interns is a time-honored tradition that when carried out successfully will be rewarding for both the intern and the organization.
Managers and supervisors, especially those working in small businesses, may sometimes be tempted to view interns primarily as a source of "free" labor. However, when it comes to hiring interns, there are some do's and don'ts that you should always keep in mind:
Do's
Do offer college credit for the interns.
Do make sure that the intern does not replace one of your regular employees, but instead works directly under your staff's supervision to learn a variety of aspects of your company's operations.
Do recognize that your intern may not provide your organization with any advantages, and in fact may be somewhat of a hindrance to your daily operations in the short-term, until he or she learns the ropes.
Don'ts
Don't overwork the interns, even if you know that they aren't taking classes during the summer. Scheduling your interns' work to meet their academic objectives rather than the production needs of your office is an important part of the internship, according to a recent article at Employment Law Daily.
Don't give your interns all of the grunt work that no one else on your staff is willing to do. An internship is an opportunity to learn, and not a substitute for having an entry-level staffer handle minor tasks such as opening mail.
Don't mislead interns by stating that they will definitely get a job with your firm following the internship. Be transparent with your interns.  Let them know whether or not there are post internship employment opportunities and more importantly which candidates will be considered for opportunities.
By keeping these do's and don'ts foremost in your mind when hiring interns, you will be more likely to have a productive and successful experience, which can help generate goodwill in the community and encourage more interns to work with you in the future.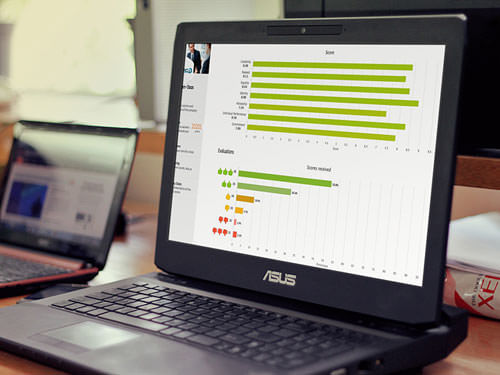 Working on improving employee engagement?
EPIC is an Employee Engagement software that gives you the tools and insights to create a workplace culture that encourages engagement, loyalty, and trust.
The following two tabs change content below.
Get more tips on interviewing, hiring, managing and engaging your employees. Dianne Shaddock is the President of Easy Small Business HR, Employee Hiring and Managing Tips and the author of the eGuides, "How To Supervise:  What Your Boss Never Told You Before You Took the Job", A Step-By-Step Guide For New and Seasoned Managers and "How To Find and Hire the Best Employees".
Latest posts by Dianne Shaddock (see all)