Nothing is more frustrating to employers and job seekers as a job posting that does not clearly define the job that an employer is trying to fill. Lack of transparency in job postings is a recipe for disaster.  The employer gets frustrated because they aren't finding candidates with the experience that they want.  Job candidates are frustrated because they feel that there skills match the job as posted, yet they don't hear from the hiring manager regarding an interview.
Best hiring practices includes the need to avoid jargon in a job posting. While the employer may want a "super hero" to join the business — a job seeker has no idea that what you mean is you want someone who can handle multiple phone lines, multi-task, know MS office and has a car to run an occasional errand.
According to the Wall Street Journal, job seekers do not spend a great deal of time thoroughly reading your job postings. First they scan them, if the job interests them they will then more carefully read the job description.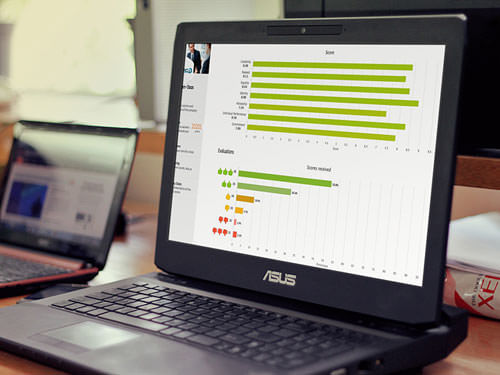 Working on improving employee engagement?
EPIC is an Employee Engagement software that gives you the tools and insights to create a workplace culture that encourages engagement, loyalty, and trust.
Business author and startup advisor Matt Linderman writes that the best help wanted ads are those that are honest. In an article called Writing Better Help Wanted Ads Matt writes:
"Write an honest, thoughtful, clear ad and you're more likely to hear from candidates with those qualities".
Marketing people are inventive, but they approach everything they do to convince folks that their product is exactly what they are looking for. One marketing expert, Chris Brooks, President of Bottom Line Marketing writes in an article about help wanted ads that he finds that describing the person who best fits the job requirements is often more fruitful than writing a detailed job description.
While this may sound contradictory at first, it isn't. What Chris suggests is that rather than writing in your ad "Must know MS Office," you write 'The person we are seeking is certified in all MS Office modules." Same thing, only more specific.
If you want the best candidates, make sure that your ads are clear.
The following two tabs change content below.
Get more tips on interviewing, hiring, managing and engaging your employees. Dianne Shaddock is the President of Easy Small Business HR, Employee Hiring and Managing Tips and the author of the eGuides, "How To Supervise:  What Your Boss Never Told You Before You Took the Job", A Step-By-Step Guide For New and Seasoned Managers and "How To Find and Hire the Best Employees".
Latest posts by Dianne Shaddock (see all)