A flexible schedule is one of those employee perks that is fast becoming viewed as a standard benefit by employees looking for work/life balance. Organizations recognize alternate schedule as a selling tool that helps to attract and retain their best employees, and meet their business goals.
Flexible scheduling – depending on just how accommodating an employer is willing to be – can appeal to those whose personal obligations require them to come to work late or early, or to those who just want to live a lifestyle that allows them to not be tethered to a standard 40 hour work week.
Then there are those employees who want to be able to balance their lives in such a way that allows them to spend more time with family. A 2011 University of Minnesota study revealed that an employees' family situation is improved and employee turnover is reduced when staff can take advantage of alternative work schedules.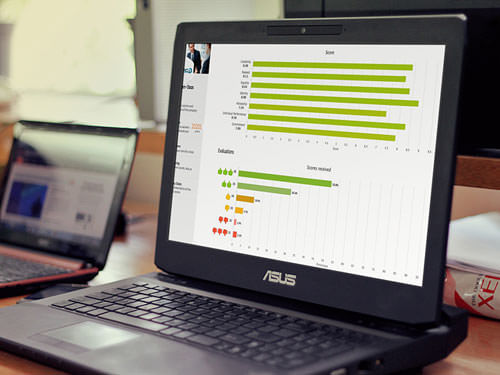 Working on improving employee engagement?
EPIC is an Employee Engagement software that gives you the tools and insights to create a workplace culture that encourages engagement, loyalty, and trust.
But not everyone is on-board. Some employers are questioning the value of flexible schedules. It can be difficult to build and grow your team when members rarely interact because everyone is on different schedules. Sometimes managing alternate schedules from the employer's perspective proves to be a chore. Your customers and clients aren't concerned about the work-life balance of your employees; especially if affects the customer experience.
If you find that maintaining a flexible schedule doesn't work for your business, be prepared to make the appropriate changes that fit your business goals. But don't just pull the rug out from under your staff; especially if flexible scheduling is ingrained in the company's culture.
Think long and hard about making such a change once it is in place. But, if you are faced with reversing your scheduling policy, here are some suggestions that can help to soften the blow:
Be prepared to share the business reasons why you can no longer accommodate flexible schedules. Business reasons may include cost savings, increased productivity, or the ability to better accommodate your customers and clients. Yes, you are the boss, but it's not enough to just make a significant change such as this without helping your employees to understand the reason why. You want to respect your employees by being transparent with them.
Consider the possibility of allowing flexible schedules for limited, pre-determined times during the year; during the summer for example.
Be prepared to give your staff a time frame that they can expect the flexible work schedule to end. Build in enough time so that your employees can adjust to their schedules and honor other commitments.
Take into account existing labor law. Some employees may require an alternative work schedule because of disabilities, religion or other protected classes.
It's important to think of all of the the pros and cons before implementing a flexible schedule. If this is a benefit that you are considering for staff in the future, be sure to create a policy that clearly states that flexible schedules may need to be approved on a case by case basis and that the schedule can be changed at any time based on business reasons. In most cases, the pros well outweigh the cons and is a win-win for the company and staff.
The following two tabs change content below.
Get more tips on interviewing, hiring, managing and engaging your employees. Dianne Shaddock is the President of Easy Small Business HR, Employee Hiring and Managing Tips and the author of the eGuides, "How To Supervise:  What Your Boss Never Told You Before You Took the Job", A Step-By-Step Guide For New and Seasoned Managers and "How To Find and Hire the Best Employees".
Latest posts by Dianne Shaddock (see all)