Your former co-worker just congratulated you on your promotion to manager.
You're excited and proud of your achievement. And why shouldn't you be. You deserve it based on all of the hard work that you have put in- day in and day out. But as you shake hands, you have a sense that all is not well.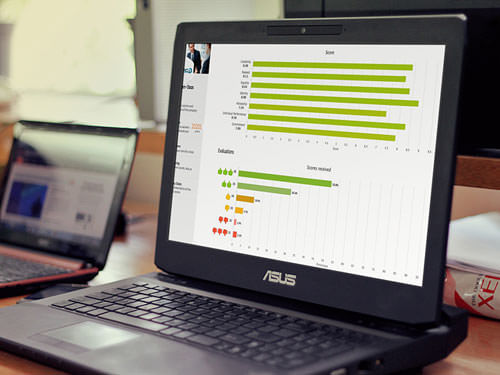 Working on improving employee engagement?
EPIC is an Employee Engagement software that gives you the tools and insights to create a workplace culture that encourages engagement, loyalty, and trust.
Your ex-peer is angry and seems to resent the fact that you have been promoted over her. Your former co-worker – now direct report – feels that she deserved the promotion. Sabotage is in the air. Rumors spread about your past faux pas, both real and imagined. Your employee suddenly has an "attitude" problem. Or, he or she may resort to negative behavior and act sullen.
Managing an employee who was once a peer can be tricky business, especially if you have worked together closely in the past.
Sherri Thomas, author of the book "Career Smart: 5 Steps to a Powerful Personal Brand," advises that as a newly appointed manager, if you are not careful, the transition from colleauge to boss may be fraught with difficulty. Think about the following when faced with a similar dilemma:
Time heals: Allow your ex-peer to take some time to come to terms with his or her emotions.
One-to-one discussion can help: Arrange to meet with your ex-colleague in private. Have a candid discussion and in a matter-of-fact, yet empathetic manner emphasize your interest in working as a team to accomplish both the company's goals and your direct report's career development. Be transparent about your agenda but don't be shy about addressing the elephant in the room. Just be sure to base this part of the discsussion on your direct observations.
Don't fall into the trap of defending the reason why you were promoted into the role. You don't need to. Just help your employee to move forward by discussing ways in which you can support their continued development and emphasizing how they add value to the team.
Balance your management style: Be supportive, communicative, transparent, yet firm. Clearly articulate your expectations of staff and be available to support your employees as needed. Don't overlook workplace issues because of misplaced feelings of guilt or concern about being too hard on your former colleagues.
Help your employees to feel valued: Publicly praise your ex-peer as well as other staff members when appropriate based on their contributions to the business goals.
Enlist their aid: Take the partenrship approach and create opportunities that add value and reinforce career development. Give them additional responsibilities or solicit their opinion when making decisions that may have an impact on their work.
Remember that your success is tied to the productivity and success of all of your staff.
The following two tabs change content below.
Get more tips on interviewing, hiring, managing and engaging your employees. Dianne Shaddock is the President of Easy Small Business HR, Employee Hiring and Managing Tips and the author of the eGuides, "How To Supervise:  What Your Boss Never Told You Before You Took the Job", A Step-By-Step Guide For New and Seasoned Managers and "How To Find and Hire the Best Employees".
Latest posts by Dianne Shaddock (see all)