Recruiting and hiring a new employee takes a lot of time and effort, but once your organization has signed off on a new hire, there is still more work to be done to make sure he or she has everything in place so that your new employee is fully integrated into the organization.
Checklists are a best practice that will help to ensure that your employee understands the company culture, employee policies, benefits and more.
The following is what a company checklist might look like. Not every item on this list may apply to your particular company, but it's a good starting point. Customize your checklist according to your needs.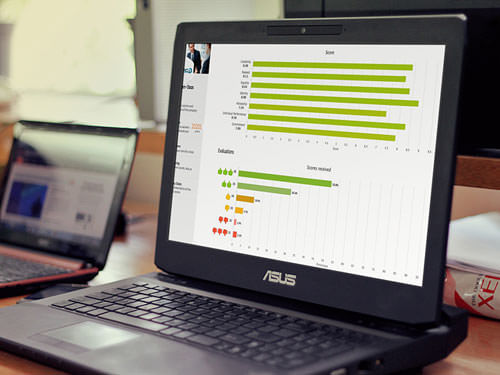 Working on improving employee engagement?
EPIC is an Employee Engagement software that gives you the tools and insights to create a workplace culture that encourages engagement, loyalty, and trust.
New Hire Checklist
__Greet employee and introduce to staff
__Set up a welcome lunch with manager and coworkers
__ Watch Orientation video
__Tour of the facilities, including emergency exits, restrooms, kitchen, conference rooms
__Assign buddy to help acclimate new hire
__Review of company benefits
__Employee handbook review
__Supervisor expectations
__Office dress code, protocols
__Review work schedule and pay schedule
__Add employee to relevant email distribution lists
__Create an announcement about the new hire, for distribution via email or for the company newsletter
__Take photo of employee for ID card and company contacts database
Official Forms
__W-4 Federal form
__W-4 State form
__Direct deposit signup form
__Medical insurance forms
Tools of the Trade
__Uniform
__Safety equipment
__Business cards
__Nameplate for office door or cubicle
__Keys
__Security passcode
__Computer set up
__Software
__Email setup
__Acceptable use policy for computer and Internet
__Phone setup, instructions and voice mail password
__Office supplies
__Laptop
__Company cellphone
__Office chair and any other needed furniture
An onboarding checklist is an excellent tool to help you welcome your new employees and to make sure that each person gets the relevant information needed which will help them to transition into the workplace. Without a checklist, it's easy for items to slip between the cracks. Your checklist, customized for your particular organization, will help ensure that new employees will get off to a good start.
The following two tabs change content below.
Get more tips on interviewing, hiring, managing and engaging your employees. Dianne Shaddock is the President of Easy Small Business HR, Employee Hiring and Managing Tips and the author of the eGuides, "How To Supervise:  What Your Boss Never Told You Before You Took the Job", A Step-By-Step Guide For New and Seasoned Managers and "How To Find and Hire the Best Employees".
Latest posts by Dianne Shaddock (see all)