Keeping Valuable Employees Content When Funds are Tight
The challenging economy has had a negative impact on many businesses.  Decreased cash flow is one of the most common complaints.  Less cash means tighter budgets.  One of the first line items companies slash are employee raises.  "Freezing" salaries comes with its own set of consequences – and employee dissatisfaction tops the list.  What can you do as an employer to not only retain your valuable employees, but also keep them content?  Get creative. Think outside of the box. There are a number of both tangible and intangible perks you can offer employees in the interim that can help alleviate their apathy!
Offer Extra Vacation Days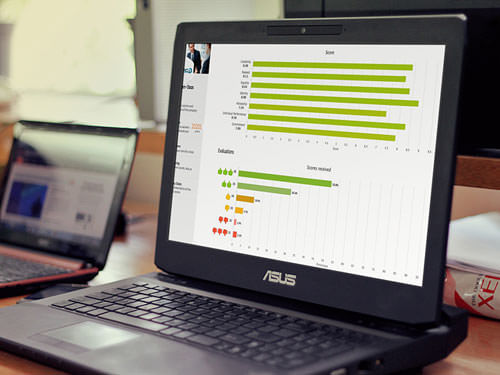 Working on improving employee engagement?
EPIC is an Employee Engagement software that gives you the tools and insights to create a workplace culture that encourages engagement, loyalty, and trust.
A little extra time off can certainly soften the blow of not getting a raise anytime in the foreseeable future. Generally, adding a few paid days off to employee benefits costs significantly less than a standard cost-of-living raise. This added perk will demonstrate your willingness to offer employees a little something extra when a raise is just not feasible.
Consider Work-From-Home Flexibility
Allowing employees to work from home when appropriate can also help ease the sting of a freeze on raises. With easy to integrate cloud computing options, employees can log in to their work computer and/or data from anywhere in the world. Offering flexibility to work at home, even if it's just one day a week,helps offset commuting time and costs.
Stock Options& Retirement Contributions
Consider offering or increasing stock options and retirement contributions.  These are generally less costly than a raise, and can help sweeten the overall compensation package.
Consider Performance Based Bonuses
Performance based bonuses are excellent forms of compensation because an employee only earns it if they produce results for the company. And, results generally translate into income. You can set up bonus structures on either an individual or team basis. Cash bonuses tend to work best, but don't be afraid to also offer incentives such as tickets to professional sporting events, gift certificates etc. when certain performance measures are met.
Casual Fridays & "Fun" Days
Today, many employees are willing to work in an environment they enjoy, even if it means the salary is a little less. If appropriate, allow employees to dress casual of Friday's. Incorporate "Fun" days where perhaps you buy pizzas for lunch or invite a massage therapist to come in and provide chair massages throughout the day (many therapists will come in for free if they are allowed to display a jar for tips). You can still maintain a professional atmosphere while having a little bit of fun!
No doubt, it's certainly tough to operate a business, especially in today's economy. And, turnover is costly. Offering added perks and benefits, especially when there is no budget for raises, can help you retain valuable employees and keep your staff content.
The following two tabs change content below.
Get more tips on interviewing, hiring, managing and engaging your employees. Dianne Shaddock is the President of Easy Small Business HR, Employee Hiring and Managing Tips and the author of the eGuides, "How To Supervise:  What Your Boss Never Told You Before You Took the Job", A Step-By-Step Guide For New and Seasoned Managers and "How To Find and Hire the Best Employees".
Latest posts by Dianne Shaddock (see all)