Employers should always practice due diligence when it comes to employee accommodations related to disability.  But what happens in cases where an accommodation is not possible?  What rights do employers have? What about an employees' right to reasonable accommodation based on the ADA, versus an employers' business needs?
The law firm of Baker Olmsted & Barnier share an interesting update on the topic.  A recent court decision on a case of a store manager who lost her job while out on medical disability is highlighted in detail in this article.  The author also shares practical tips for employers on best practices in these types of situations.  This is an incredibly helpful case study on the topic of disability accommodations.
Author: Christopher Olmsted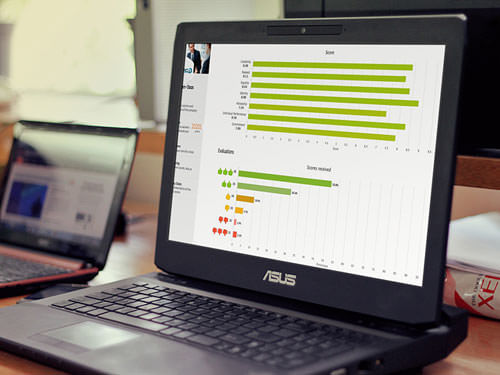 Working on improving employee engagement?
EPIC is an Employee Engagement software that gives you the tools and insights to create a workplace culture that encourages engagement, loyalty, and trust.
Employers know to accommodate disabled employees, often by providing a leave of absence. Sometimes, however, it is clear that no accommodation will enable the employee to work. In a recent Ninth Circuit Court of Appeal case titled Lawler v. Montblanc, the court examined whether the employer properly terminated the employee while on a medical disability leave of absence.
A Store Manager Can't Work
Cynthia Lawler worked as a manager at a Montblanc boutique store at a mall in Santa Clara. In June 2009 she was diagnosed with form of arthritis. Her doctor recommended that she work part time on account of physical limitations.
Montblanc's HR Director responded in a letter, stating that the position normally required at least 40 hours a week. She asked for a doctor's note detailing (i) the nature, severity and duration of your impairment; (ii) the activities the impairment limits; (iii) the extent to which the impairment limits your ability to perform those activities; and (iv) what, if any, accommodation can be provided that would enable you to perform the essential functions of your position.
Apparently before she could obtain a doctor's note, Ms. Lawler fell at home and broke her foot. The doctor initially recommended that she take a month off work, until September 2009. However, at the end of the month, Ms. Lawler presented another medical note taking her out of work for an additional three months, until January 2010.
The HR Director wrote a letter to the doctor, listing Ms. Lawler's job duties and asking whether the company could provide any reasonable accommodation which would permit her to resume being regularly present at the store and performing her duties. A few weeks later, the doctor responded that Ms. Lawler could not work during the three month period.
A week later, the HR Director called Ms. Lawler and informed her that the company was terminating her employment. She followed up with a letter, in which she wrote: "As we advised you in our email of July 29, 2009, it is essential for a boutique manager to be in regular attendance at the boutique. Nevertheless, you have been absent since September 5, 2009, and your doctor has advised that you are unable to return to work until early January 2010. Because we must have a manager in the Valley Fair boutique, we must replace you."
Ms. Lawler filed suit, alleging violations of the California Fair Employment and Housing Act ("FEHA"), including disability discrimination, retaliation, and harassment.
The federal trial court granted the employer's motion to end the case for lack of evidence (a "motion for summary judgment.") The employee appealed this ruling.
No Discrimination Against Totally Disabled
Noting that the employee was completely disabled and unable to work, the Ninth Circuit Court of Appeal reviewed the requirements of a claim for disability discrimination in California.
Section 12940(a) of FEHA prohibits an employer from discharging a physically disabled employee because of that employee's physical disability. An employer may, however, lawfully discharge an employee who "is unable to perform his or her essential duties . . . even with reasonable accommodations." Cal. Gov't Code § 12940(a)(1).
The court referenced an earlier California Supreme Court case, Green v. State. In that case, the California Supreme Court held that "by its terms, section 12940 makes it clear that drawing distinctions on the basis of physical or mental disability is not forbidden discrimination in itself. Rather, drawing these distinctions is prohibited only if the adverse employment action occurs because of a disability and the disability would not prevent the employee from performing the essential duties of the job, at least not with reasonable accommodation. Therefore, in order to establish that a defendant employer has discriminated on the basis of disability in violation of FEHA, the plaintiff employee bears the burden of proving he or she was able to do the job, with or without reasonable accommodation."
In this case, summary judgment in favor of the employer was proper because the employee was not able to do the job, regardless of accommodation. She was completely disabled from working since October 2009.
The court also rejected the retaliation and harassment claims. Montblanc had a legitimate business reason for terminating Ms. Lawler, because it needed a store manager during the busy season and there was no indication that she could return to work. Further, the employee had no evidence that the company had a discriminatory motive (rather than a legitimate business reason) for the termination.
Notably, the employee did not bring claims relating to failure to accommodate or failure to engage in the interactive process. The court did not address these legal issues.
The appellate court upheld the trial court's determination that the employee's case should be dismissed for lack of evidence.
Practical Tips:
Define Essential Functions. Disabled employees need to perform essential job functions with or without accommodation, so it is important for an employer to define those functions for the medical provider.
Full Time May Be Essential. Certain jobs may require full time work, at least in the long run. Here the company contended that the store manager position required full time attendance.
Get the Note. In disability cases the employer should seek medical documentation defining the disability, limitations, and duration of leave if applicable.
Interact. Both FEHA and the ADA require employers to discuss accommodations with the employee. Be sure to create a record of the interaction.
Accommodate. An employer should offer an employee reasonable accommodation, which may include a leave of absence.
Termination OK. As this court pointed out, it might be acceptable to terminate an employee with a disability who cannot work even with accommodation. However, a leave of absence might serve as one form of accommodation. It is a best practice to obtain legal advice before doing so, given the many nuances of state and federal disability law.
FREE Related Resources
Stay abreast of the latest legal challenges and issues that employers face with Legal Alert For Supervisors. Request your free newsletter
The following two tabs change content below.
Get more tips on interviewing, hiring, managing and engaging your employees. Dianne Shaddock is the President of Easy Small Business HR, Employee Hiring and Managing Tips and the author of the eGuides, "How To Supervise:  What Your Boss Never Told You Before You Took the Job", A Step-By-Step Guide For New and Seasoned Managers and "How To Find and Hire the Best Employees".
Latest posts by Dianne Shaddock (see all)