Many employees think that doing a good job at a particular task or series of tasks is all that it should take to prove to their manager that they are ready for and deserving of career advancement opportunities.
Doing a good job is just not enough these days.
When considering employees that managers want to invest in, managers look for employees who: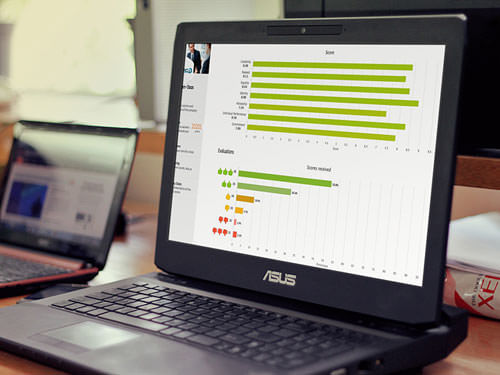 Working on improving employee engagement?
EPIC is an Employee Engagement software that gives you the tools and insights to create a workplace culture that encourages engagement, loyalty, and trust.
1. Have the ability to take initiative without always being told what needs to be done.
2. Have an understanding that taking initiative is important, yet that also recognize when the manager should be consulted.
3. Are viewed as a valued and consistent resource to the team and to co-workers and clients.
4. Are diplomatic, even in uncomfortable or challenging situations.
5. Are able to get results, even under challenging circumstances.

These are just some of the traits that are important to managers before they are willing to commit to mentoring and training staff. Understanding what managers' want and expect from staff is an important step towards achieving your career advancement goals.
Excerpt from the online workshop: From Invisible To Invincible: Career Advancement Success. Learn proven, actionable career advancement strategies and get the opportunities that you deserve.

The following two tabs change content below.
Get more tips on interviewing, hiring, managing and engaging your employees. Dianne Shaddock is the President of Easy Small Business HR, Employee Hiring and Managing Tips and the author of the eGuides, "How To Supervise:  What Your Boss Never Told You Before You Took the Job", A Step-By-Step Guide For New and Seasoned Managers and "How To Find and Hire the Best Employees".
Latest posts by Dianne Shaddock (see all)