Today's guest post shares a number of tips for managers on how you can staff show your staff how much you appreciate them.
The main goals for corporate management must include increasing employee engagement and creating total rewards packages that employees value. By connecting with employees as valued human beings, company profitability increases. Soft costs associated with hiring, firing and training greatly increase when employee turnover is high. Estimates of turnover costs are believed to be about 30% of the salary for an employee in an entry level position. Employee turnover costs for seasoned employees are much higher, with estimates as high as 400%. Employee turnover caused by low morale or a perceived substandard benefits package is costly and can be avoided.

Tips for Building a More Attractive Benefits Package
1.Design a competitive benefits package that goes beyond expected basic health insurance and sick leave. Offering just the basics is not enough for any company that desires to stand out from the crowd in a competitive hiring situation. Even in a recessionary economy, the best employees have options and will make career changes based on perceived value added. Benefits have been found to be as important, if not more important, to employees when they evaluate career options. Below you'll find additional ideas for spicing up a compensation plan to attract and retain the best and the brightest.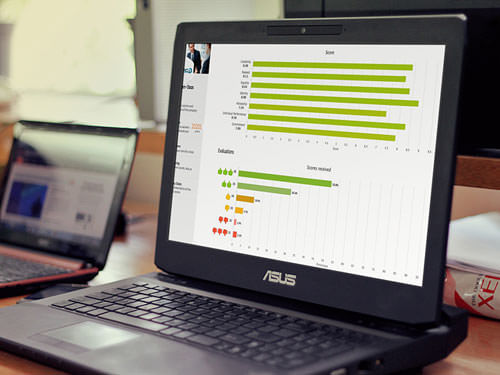 Working on improving employee engagement?
EPIC is an Employee Engagement software that gives you the tools and insights to create a workplace culture that encourages engagement, loyalty, and trust.
2. Offer flexible benefits that allow an employee to select from a list of options. This is a winning formula for pleasing the most employees. For example, a mother with children might appreciate a daycare center on the premises, while a single employee interested in taking trips over three-day weekends might be more excited by an optional four-day workweek. Having a number of corporate benefits opens the door for more employee satisfaction.
3. Offer lifestyle benefits sure to attract employees. Benefits do not necessarily cost a company any money. One benefit that many employees crave is the chance to work from home, or telecommute. While some jobs are not suited to this option, many are. Technology has made this a viable possibility for many employees. Grateful employees appreciate the chance to forgo the rush hour drives and can often get more work done from home in many cases, without the added distractions inherent in any corporate office. Some businesses grant employees the choice of working from home one day a week, while others offer this as a full-time schedule.
4. Offer a Total Rewards statement to employees so they can visually embrace the value of all the benefits the company offers. Recognizing all the company contributes to an employee is key for boosting morale and retaining valuable employees.
Recommendations for Improving Employee Morale
1. Say thank you in person and in public events. Shaking an employee's hand and expressing gratitude for a job well done is crucial for keeping employees engaged and feeling like the hard work they contribute is noticed and appreciated. Don't forget to praise staff members in meetings too.
2. Connect with employees on a personal level, getting to know them by name. Friendly gestures like sending a company "Get Well" card out to sick employees or a sympathy card when there is a death in the family is well received and appreciated.
3. Make the office an attractive and fun place. Employee retention is not a problem if employees are having fun at work. Encouraging frequent breaks and a walk outside on a beautiful day has proven to be the stuff of success. Birthday parties or planned outside group activities are also excellent opportunities to bond in a fun way.
4. Offer professional development training. Employees appreciate extra training and benefit emotionally and professionally.
5. Communicate regularly with employees about company success and challenges. Ask employees for input in solving problems. Implement valuable feedback whenever possible.
The following two tabs change content below.
Get more tips on interviewing, hiring, managing and engaging your employees. Dianne Shaddock is the President of Easy Small Business HR, Employee Hiring and Managing Tips and the author of the eGuides, "How To Supervise:  What Your Boss Never Told You Before You Took the Job", A Step-By-Step Guide For New and Seasoned Managers and "How To Find and Hire the Best Employees".
Latest posts by Dianne Shaddock (see all)