Most U.S. employers understand that if an employee is asked to work more than 40-hours in a week that they must pay that employee time and one half for every hour worked over 40 as outlined in the Fair Labor Standards Act or FLSA. But are you aware that time worked over 40 can be viewed as mandatory or "forced" overtime?
Forced overtime is an inflammatory term, but it's a phrase often used to describe mandatory overtime which is any time worked over 40 that is required by the employer.
The FLSA's Federal Overtime Law
The overtime law as described in the FLSA doesn't forbid you from requiring your employees to work mandatory overtime, so you can ask that your employees work over 40 hours as long as your employee is not under the age of 16.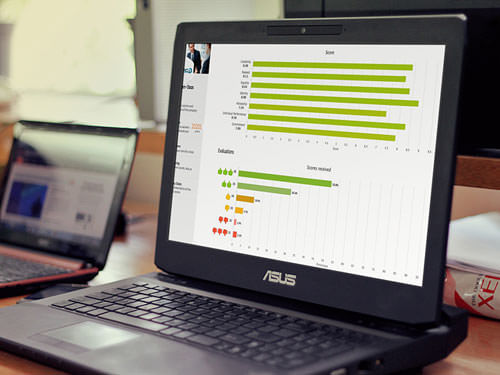 Working on improving employee engagement?
EPIC is an Employee Engagement software that gives you the tools and insights to create a workplace culture that encourages engagement, loyalty, and trust.
As the employer, you could decide to discipline or terminate any employee over the age of 16 who refuses to work overtime if there is not a contractual agreement restricting an employees' work hours, although I wouldn't recommend taking such a heavy handed approach regardless of the law.
Here's what you should be aware of as it relates to mandatory overtime…
Exceptions to the Rule
There may be contractual agreements between an employer and a labor union in some work environments that mandate that employers cannot require staff to work mandatory overtime.
Employers may be required to modify an individual's schedule if the employee is protected under the Rehabilitation Act or the Americans with Disabilities Act (ADA). In this case, you may need to modify your staff persons' overtime schedule to accommodate their disability.
Your state may have its own mandate that supercedes the FLSA as it relates to overtime requirements.
Additional Exceptions by State
Some states have placed limits on whether an employer can require mandatory overtime. For example, in California, an employee is allowed to refuse mandatory overtime without penalty if he has worked at least 72 hours within the last work week.
However, if an employee is willing to work more hours, they can, as long as you pay your employee in accordance with the law. In addition, the overtime cannot cause a safety risk.
Sixteen states have restrictions on mandatory overtime.
These states include:
California
Alaska
Connecticut
Maryland
Illinois
Minnesota
New Jersey
Missouri
New York
New Hampshire
Pennsylvania
Oregon
Rhode Island
West Virginia
Washington
Texas
Restrictions vary according to each state. The restrictions can be in the form of a limit placed on the number of hours an employee can work or prohibiting mandatory overtime in specific occupations (i.e. nursing). Several states prohibit employers from using mandatory overtime to compensate for an inadequate staff. It's always wise to check with your particular state's Department of Labor office, an employment lawyer, or an HR professional for clarification.
Is Mandatory Overtime Really a Good Idea?
Although there are clearly times when an employer needs to have staff on board due to unforeseen or special circumstances, it's not a best management practice to require mandatory overtime.
Businesses that force employees to work overtime may take the position that employees should not complain because they are being paid at a premium for their efforts. But what some employers fail to recognize is that from the employees' perspective, "surprising" them with a mandate to work beyond their regularly scheduled hours without notice comes across as a lack of respect for their staff who have other obligations or interests outside of work.
Forced overtime is a sure-fire way to create employee morale issues and increased employee turnover.
Yes, everyone likes to make a little extra money, but your approach should balance the business needs with your employees' needs whenever possible when considering mandatory overtime for staff.
Employers should plan ahead as much as possible to address the need for overtime in the following ways based on your business needs:

Think and act strategically by understanding what the peak times are in your business, then ask for volunteers who are willing to work overtime if needed.
Communicate to all candidates during your interview process that the role may require occasional requests to work overtime. Be as clear as possible about what times of the week/month year that there may be a need for overtime, while also communicating that overtime is not guaranteed.
Remind all of your new hires during the onboarding process that overtime may be required as discussed in the interview.
Ask employees if there is an interest in overtime and create a list of employees who are open to last minute requests for overtime.
If there are more people interested in working beyond 40 hours in a week than you have overtime available, be fair in your distribution of overtime. Don't use overtime as a reward or punishment.
Provide occasional incentives to staff who work overtime such as an additional shift differential per hour, additional personal days, or lunch or dinner on the company.
Always show your appreciation for staff who are able to work overtime, but don't single out those employees who aren't available for overtime. Regardless of the law, don't discipline employees who aren't interested or available to work overtime.
Employers who approach overtime in a strategic and fair way will find that getting employees to work overtime, even under unforeseen circumstances won't be as much of a challenge.
FREE Related Resources
Stay abreast of the latest legal challenges and issues that employers face with Legal Alert For Supervisors. Request your free newsletter
The following two tabs change content below.
Get more tips on interviewing, hiring, managing and engaging your employees. Dianne Shaddock is the President of Easy Small Business HR, Employee Hiring and Managing Tips and the author of the eGuides, "How To Supervise:  What Your Boss Never Told You Before You Took the Job", A Step-By-Step Guide For New and Seasoned Managers and "How To Find and Hire the Best Employees".
Latest posts by Dianne Shaddock (see all)