The Americans with Disabilities Act (ADA) insists that an employer provide an individual with a disability what is termed as 'reasonable accommodation' whether the individual is already an employee or applying for employment.
A reasonable accommodation under the ADA is usually any change that occurs within the work environment, this includes the utilization of uncustomary procedures so as to enable a disabled individual to benefit from equal employment opportunities.
Some Examples of Reasonable Accommodations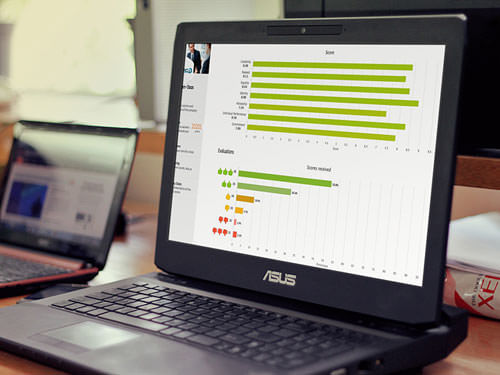 Working on improving employee engagement?
EPIC is an Employee Engagement software that gives you the tools and insights to create a workplace culture that encourages engagement, loyalty, and trust.
Restructuring a job so your employee can perform it.
Giving the employee a modified or a part-time work schedule.
Acquiring new or modifying your current equipment.
Ensuring that your existing facilities are easily accessible to your staff member.
Changing your policies, tests or training materials.
Giving the employee time-off to attend any medical appointments.
Reassigning your staff member to an already vacant position.
Providing your employee with qualified interpreters or readers.
It is important to note that not all adjustments or modifications are considered as reasonable accommodations. For something to be considered a reasonable accommodation under the ADA, a disabled individual has to be able to successfully perform the essential duties of the position either with or without the employee having reasonable accommodation. According to the ADA, this would make the individual qualified for the job.
If an individual is disabled yet still qualifies for a particular position, there is only one limitation on your obligation to provide that staff member with reasonable accommodation under the ADA. That limitation is that these modifications or changes cannot cause you to suffer undue hardship.
Undue hardship refers to a significant expense or difficulty. It focuses on your particular circumstances and resources in relation to the difficulty or cost of providing the disabled individual with accommodation.
Receiving a Reasonable Accommodation
If a disabled individual is a qualified prospective employee or current employee and asserts the right to a reasonable accommodation, usually you need to think about various solutions to provide the employee with proper accommodations. You must be reasonably creative and consider several options to assist your staff member so that individual has the ability to enter into or remain in the workforce.
Should you neglect to make reasonable accommodations for the individual as a disabled prospective or current employee, this person may decide to bring a claim against you. This claim can be for discrimination based on the individual's disability, your failure to engage in the good faith interactive process and for your failure to give the employee or potential employee a reasonable accommodation.
The following two tabs change content below.
Get more tips on interviewing, hiring, managing and engaging your employees. Dianne Shaddock is the President of Easy Small Business HR, Employee Hiring and Managing Tips and the author of the eGuides, "How To Supervise:  What Your Boss Never Told You Before You Took the Job", A Step-By-Step Guide For New and Seasoned Managers and "How To Find and Hire the Best Employees".
Latest posts by Dianne Shaddock (see all)