When employees are unexpectedly absent from work, the company's productivity suffers. Most employers have an absenteeism policy in place to address issues with employees who miss work or who are habitually late. However, in some cases, employees are absent for reasons that are not in their control – bad weather, car accidents or sudden severe illness. In these situations, you may want to consider handling the absence differently than they would if it were a preventable, or habitual occurrence in fairness to your employee.
Addressing Unforeseen Circumstances
If your employee is absent because of a situation that he could not control, and, you feel comfortable with the explanation, consider not penalizing him for the absence. Instead, allow your employee to take paid time off if you provide this as a benefit.  Based on your company policy, other options could include having your employee make up the time by working at home, or working later during the work week.  Or, simply forfeit his pay for the time missed.  As long as such occurrences are rare, there is no need for concern. However, if an employee seems to frequently miss work for supposed emergencies, further investigation of the situation may be required.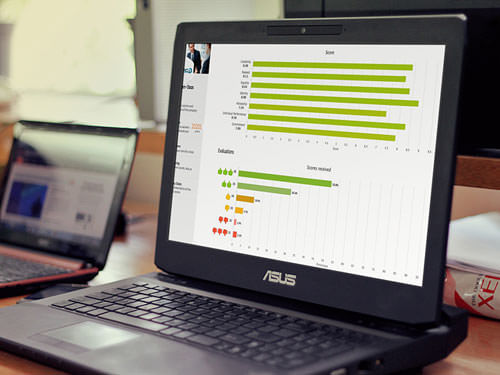 Working on improving employee engagement?
EPIC is an Employee Engagement software that gives you the tools and insights to create a workplace culture that encourages engagement, loyalty, and trust.
Being Proactive
One of the best ways to prevent the problems that can result from employee absences is to develop a comprehensive absenteeism policy in advance.
Your policy should cover the company's expectations relating to absences, how to report an absence, and whether or not your employee will be paid for the absence.  Finally, make sure that your policy includes documentation requirements if any for employees who miss work, such as doctor's notes, accident reports or other supporting evidence.
The following two tabs change content below.
Get more tips on interviewing, hiring, managing and engaging your employees. Dianne Shaddock is the President of Easy Small Business HR, Employee Hiring and Managing Tips and the author of the eGuides, "How To Supervise:  What Your Boss Never Told You Before You Took the Job", A Step-By-Step Guide For New and Seasoned Managers and "How To Find and Hire the Best Employees".
Latest posts by Dianne Shaddock (see all)