If you own a small business, chances are good that you have hired or at least considered hiring family members. Is hiring relatives a good business move, or is it just plain old fashioned nepotism that can cause problems within the company?
According to BusinessKnowledge Source.com, experts tend to agree and disagree on this delicate matter for the most part. Hiring relatives can bring some useful benefits, but can also negatively affect your business. There are many factors to consider, and of course each business and situation is different. Here are a few facts to consider to help you decide if hiring family members would be a good decision for your company.
Advantages of Hiring Relatives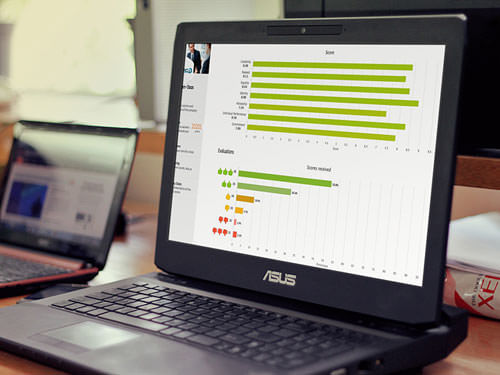 Working on improving employee engagement?
EPIC is an Employee Engagement software that gives you the tools and insights to create a workplace culture that encourages engagement, loyalty, and trust.
– Family members often bring with them a strong commitment and are willing to go above and beyond for your company.
– Since you know these people, you can easily utilize their skills where they can help the most..
– Assuming your family already knows your business and how it works, there would be less time spent training them as employees.
– Hiring your children will allow you to keep the money in the family, bring certain tax advantages, and prepare them to possibly take over the company some day.
Disadvantages of Hiring Family Members
– Probably the biggest disadvantage to hiring family members is the negative impact it may have on other employees who may feel that the relatives are given favoritism over them.
– Hiring relatives can put you in a situation where they may take advantage of their employment status, thinking that you may not fire them for their actions.
– Workplace problems may spread into the family issues at home and family problems may be brought into the workplace, creating an uncomfortable environment for all employees.
– It is often difficult to reprimand a family member or make necessary changes such as demotions or promotions where they are not seen in positive light.
If you do decide that hiring relatives is the best option, you should always keep in mind that they are your employee first when at work.  It's critical that you not treat family members differently than other staff  member regardless of the circumstances if you want to maintain high employee morale and the respect and loyalty of your employees. The same expectations and rules should apply to your entire team.
The following two tabs change content below.
Get more tips on interviewing, hiring, managing and engaging your employees. Dianne Shaddock is the President of Easy Small Business HR, Employee Hiring and Managing Tips and the author of the eGuides, "How To Supervise:  What Your Boss Never Told You Before You Took the Job", A Step-By-Step Guide For New and Seasoned Managers and "How To Find and Hire the Best Employees".
Latest posts by Dianne Shaddock (see all)