If you're a business owner with a brick and mortar, you'll possibly be in need of working with contractors on-site at some point. Depending on the project, contracting work may pose hidden dangers, so it's paramount that you plan ahead.
As a small business owner, you'll want to ensure that your contractor is in compliance with local health and safety regulations to ensure the health and safety of your employees and clients.
Here are 5 tips to help ensure the safety while contractors are working on the premises.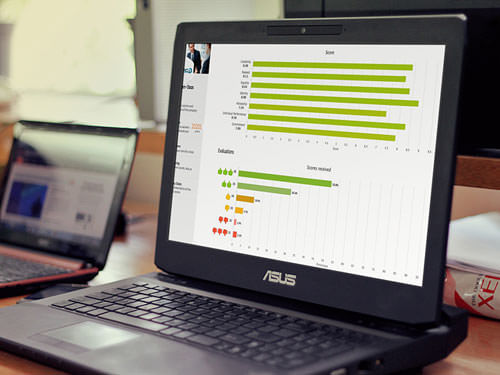 Working on improving employee engagement?
EPIC is an Employee Engagement software that gives you the tools and insights to create a workplace culture that encourages engagement, loyalty, and trust.
Oversee Contractor Selection
The most fundamental step you can take to secure the safety of all is to be careful about who is hired for the job.
Make sure that your contractors have clear health and safety procedures. Ask them what training their workers have received and learn about the company's safety policies. Find out what experience the company has; particularly in the line of work that the contractors are performing for you. Ask your contractor to provide information on the company's safety record, and check references with businesses that have used the contractor for similar jobs. Obtain copies of the required licenses and certification if applicable to ensure that the contractors have the appropriate credentials.
Be Aware of Sub-contracting
Sub-contracting is commonplace among construction and maintenance contractors. This is best left to the contractors, but you are perfectly entitled to be made aware of their hiring procedures.
Most importantly, be sure that the sub-contractors are subject to the same health and safety policies and procedures as the contractors. You don't want to hire your primary contractor based on one the company's safety record and procedures, and then end up with a sub-contractor who is not subject to the same rules.
Perform a Health and Safety Check Prior to Work
A health and safety check should be carried out on the workplace prior to the start of the job. It should be made to the satisfaction of both client and contractor.
This is important to identify any potential problems, rectify problems before work begins, and to avoid any legal issues should anything go wrong.
Inform Your Employees
This should probably go without saying, but making sure anyone working in the vicinity of the contractors is aware that work is going on, and of what precautions (if any) they need to take. This is probably the most important step that you can take to ensure employee safety.
You can also ask employees to flag any potential safety issues they observe.
Regularly Monitor Work
Make sure someone, ideally a qualified health and safety officer, regularly checks up on the contractors to ensure they're following all health and safety guidelines.
Hopefully there shouldn't be any problems, but when employee safety is involved, you should never take chances.
The following two tabs change content below.
Get more tips on interviewing, hiring, managing and engaging your employees. Dianne Shaddock is the President of Easy Small Business HR, Employee Hiring and Managing Tips and the author of the eGuides, "How To Supervise:  What Your Boss Never Told You Before You Took the Job", A Step-By-Step Guide For New and Seasoned Managers and "How To Find and Hire the Best Employees".
Latest posts by Dianne Shaddock (see all)