When it comes to maximizing productivity within a business, automation has grown into its own pursuit. Replacing the human hand (and eliminating human error) with cloud software for tasks like running payroll and invoicing is a modern day equivalent of the cotton gin, taking once tedious, time-consuming tasks and handing them to a machine.
Unfortunately, getting caught up in the race to automate everything can lead to declines in product and service quality. Before taking a task assigned to an employee and delegating it to the computer, ask yourself these five questions:
1. How Much Will I Save?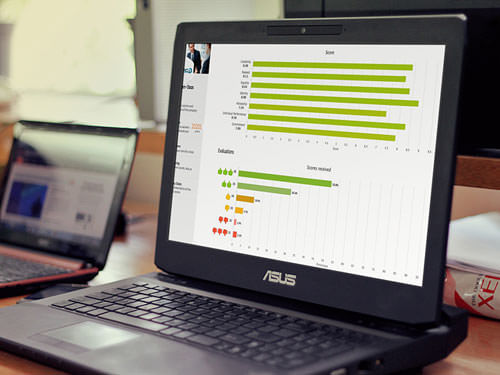 Working on improving employee engagement?
EPIC is an Employee Engagement software that gives you the tools and insights to create a workplace culture that encourages engagement, loyalty, and trust.
Cost benefit is at the root of most moves toward automation, and it includes both time and money. If you're spending six hours a week on a task that can be reduced to one (with perhaps a small time and money investment up front), you'd be wise to automate. That's not to mention the freedom that comes with setting up your company to run itself in your absence.
2. Will People Lose Their Job?
Whenever technology is used to replace a task performed by people, there's a possible downside: eliminating jobs. Even if you have no problem laying off an employee, consider the effects on your company's reputation before abruptly letting workers go.
3. Could Quality Suffer?
Perhaps your company regularly sends thank-you notes to major clients after an order is placed. Even though this task may seem menial or unnecessary, a human touch matters in almost every step of business. Sending out a template thank-you note is probably not even worth the effort, yet a few lines of ink to paper can build ongoing relationships.
4. How Fast Do I Want to Grow?
By implementing automation into your business, you open yourself up to faster growth potential. Think about a social media site like Facebook — if a human had to approve each new account, could they have ever reached nearly a billion users? It's necessary to be ready for growth, however, whether you're a boutique marketing firm or an online retailer. Before automating and opening yourself up to the world, prepare for the next level of growth.
5. Is There an Option of Balance?
In almost every business and every task, there's generally a way that the human touch can be incorporated, even when a process is automated. Let's say you sell tents and outdoor gear online — even if the purchase and packaging process is done completely through computers and machines, why not write 'Thank you!' with a pen on the receipt?
No matter how fast or big businesses grow, customers still want to connect with another human. Find ways that you can streamline your day-to-day process, but never forget that, in the end, the interaction is from one person to another.
The following two tabs change content below.
Get more tips on interviewing, hiring, managing and engaging your employees. Dianne Shaddock is the President of Easy Small Business HR, Employee Hiring and Managing Tips and the author of the eGuides, "How To Supervise:  What Your Boss Never Told You Before You Took the Job", A Step-By-Step Guide For New and Seasoned Managers and "How To Find and Hire the Best Employees".
Latest posts by Dianne Shaddock (see all)