There are  the questions every manager should regularly be asking of themselves: how can I coach my employees to perform at their peak every day? What approach do I take to ensure my staff are playing to their strengths and addressing their areas of weakness? What kind of a manager do I need to be to get the best out of my people?
There are a few universal and time honored tactics for helping your staff  work to their full potential. Foremost is fostering an environment in which staff feel their input and opinions are valued. Creating a culture in which tasks are discussed rather than dictated contributes to employees feeling personally invested in their work. An employee who has a personal connection to their work, who wants their company to thrive, is going to make a much more positive contribution than an employee who feels they are no more than a faceless cog in the machine.
Demonstrating strong but fair leadership is integral to creating this kind of work environment. Your staff need to know that they can come to you for guidance, that you expect great things from them, and most importantly that you lead by example. A manager who asks the world of their staff but displays a more laissez faire attitude with regards to their own output will struggle to gain the respect and confidence critical to the manager/employee relationship.  It's up to you to set the tone for your team. Be clear about your expectations. If you can create an atmosphere in which hard work is celebrated, where individuals are recognized for hard work, great outcomes will become a matter of course. A workplace in which employees feel valued, rewarded, and crucial to the success of the company will consistently perform at its peak.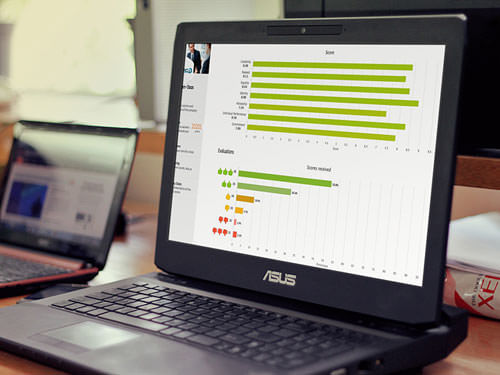 Working on improving employee engagement?
EPIC is an Employee Engagement software that gives you the tools and insights to create a workplace culture that encourages engagement, loyalty, and trust.
The following two tabs change content below.
Get more tips on interviewing, hiring, managing and engaging your employees. Dianne Shaddock is the President of Easy Small Business HR, Employee Hiring and Managing Tips and the author of the eGuides, "How To Supervise:  What Your Boss Never Told You Before You Took the Job", A Step-By-Step Guide For New and Seasoned Managers and "How To Find and Hire the Best Employees".
Latest posts by Dianne Shaddock (see all)