Are you sending your best employees to your competitors? In the average small business, six out of every ten employees are ready to take a job somewhere else.  If you want to attract and retain the best talent to accelerate your company's growth, you need a benefits package that stands out in your industry.
According to a recent MetLife study, offering the right employee benefits can nearly double workforce loyalty.  Here are some of the top benefits that employees expect:
1. Paid vacation time. At an average of eight vacation days per year, the typical small business employee must work 38 days before taking time off. Can your company do better?
2. Paid sick time. According to the U.S. Small Business Administration, large corporations are 16 percent more likely to offer paid sick time than are small businesses. Small biz employees generally earn less than one day of sick leave per month.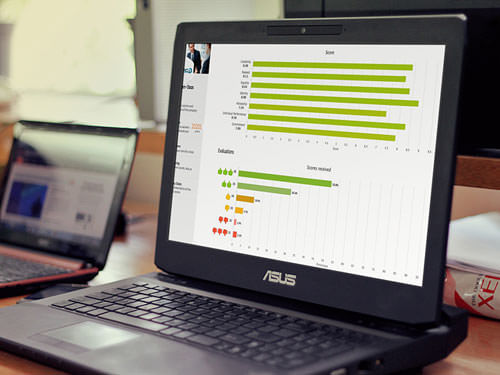 Working on improving employee engagement?
EPIC is an Employee Engagement software that gives you the tools and insights to create a workplace culture that encourages engagement, loyalty, and trust.
3. Medical insurance benefits. Both employees and employers spend chunks of money on healthcare costs before anyone even visits the doctor. Workers expect some form of health coverage, but keep in mind that you do not need to foot 100 percent of the bill. Many workers are willing to pay the entire cost of certain benefits, such as dental or vision coverage, as long as they have the option to enroll in them.
4. Retirement accounts. Only about 11 percent of businesses with fewer than five employees offer retirement plans, versus 35 percent of small businesses with over five employees and 75 percent of large corporations. You can match funds or just allow employees to tuck away money for their golden years. Consider SEP IRAs, SIMPLE IRAs or the traditional 401(k) plan.
5. Flexible working arrangements. Today's technology can grant team members additional freedom while keeping security measures intact. About 44 percent of small businesses let their employees work from home, compared to 9 percent in 1997. Depending on how your company operates, you may benefit from offering home office setups, flexible start/end times, shift work or job sharing. If this is your first time operating outside of a 9 to 5 schedule, establish a 90-day trial program to see what happens.
Other notable employee benefits:
Paid and unpaid sabbaticals for professional learning
On-site/nearby childcare
Meals and snacks
Massages and other stress management programs
Tuition reimbursement
Discounts on company products/services
Parking spots
Community service hours
Typical employee benefits may add 30 to 40 percent to the bottom line, but the extra investment can make your company more profitable in the long run. If you are short on cash, let your workers suggest the benefits they would like to see. The results may surprise you.
The following two tabs change content below.
Get more tips on interviewing, hiring, managing and engaging your employees. Dianne Shaddock is the President of Easy Small Business HR, Employee Hiring and Managing Tips and the author of the eGuides, "How To Supervise:  What Your Boss Never Told You Before You Took the Job", A Step-By-Step Guide For New and Seasoned Managers and "How To Find and Hire the Best Employees".
Latest posts by Dianne Shaddock (see all)