To "Micromanage" based on the Merriam Webster definition: "to manage especially with excessive control or attention to details"
My definition:
Standing or hovering over staff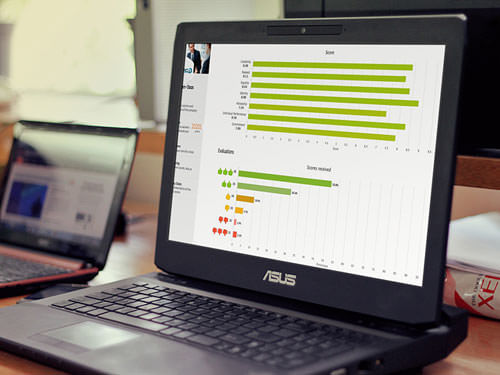 Working on improving employee engagement?
EPIC is an Employee Engagement software that gives you the tools and insights to create a workplace culture that encourages engagement, loyalty, and trust.
Not allowing employees to make their own decisions; no matter how simplistic
The need to ask detailed questions about the decisions that you do let employees make
Appearing at your employees' workstations unannounced in order to make sure that your employees are doing what you think that they should be doing
There are so many reasons why a supervisor may take a micromanagement approach with their employees.
Your employee has frequently missed deadlines
He/she is under-performing
Your staff person seems to lack confidence or seem unsure and needs direction
Your employees have consistently proven that they lack the ability to work autonomously
But being a micromanager doesn't usually go over well with your employees. If you can identify with the definition of a micromanager you may be surprised that your employees:
View you as controlling
Think that you don't trust them to do what they were hired to do
Assume that you don't have anything better to do with your time
Most employees; especially those who are proud of the skills and work experience that they bring to the table and value being treated as a professional, are miserable… and you may not even have a clue because of their professional handling of their displeasure.
Bottom line: employees who are micromanaged will feel unappreciated and smothered.  This affects employee morale and motivation which in turn will contribute to employee turnover.
A savvy manager understands the importance of hiring people who have expertise that they don't have.  Stop micromanaging and let your employees do the work that you hired them to do; without the urge to continually check up.  Yes,  you absolutely have the right to know what your employees are doing.  But your approach needs to be professional, balanced and appropriate.  No breathing down their necks… unless your staff member really is under-performing.
Just my opinion.
The following two tabs change content below.
Get more tips on interviewing, hiring, managing and engaging your employees. Dianne Shaddock is the President of Easy Small Business HR, Employee Hiring and Managing Tips and the author of the eGuides, "How To Supervise:  What Your Boss Never Told You Before You Took the Job", A Step-By-Step Guide For New and Seasoned Managers and "How To Find and Hire the Best Employees".
Latest posts by Dianne Shaddock (see all)