It's that time of year when employers are considering hiring teens.  Here's an article from the Easy Small Business archives that you can use as a reference.
How many hours can a minor work in a week? Can I hire a 13 year old? Small business owners who tap into the teen work force need to know the in's and out's of child employment laws. Here's your basic guide to hiring teenagers—and staying compliant.
The Fair Labor Standards Act (FLSA) sets the federal guidelines for employers hiring teenagers under the age of 18. These child employment laws are designed to protect their educational opportunities and to protect them from harmful or hazardous jobs. The FLSA provides very specific guidelines for employers to follow when hiring teenagers: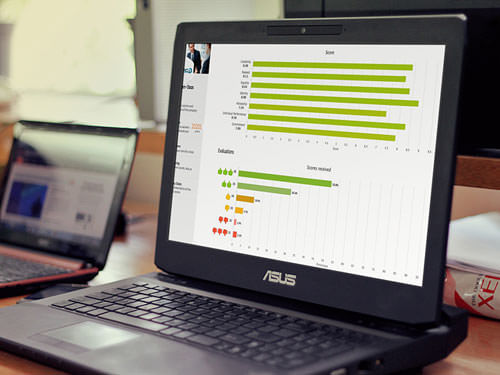 Working on improving employee engagement?
EPIC is an Employee Engagement software that gives you the tools and insights to create a workplace culture that encourages engagement, loyalty, and trust.
Children, Ages 13 and younger
May work in jobs such as newspaper delivery, baby sitting, or acting.
May work for a business solely owned and operated by a parent. However, parents are prohibited from employing children in hazardous jobs, such as manufacturing or mining.
Teens, Ages 14 and 15
May work hours between 7 a.m. to 7 p.m., or until 9 p.m. from June 1 to Labor Day
May not work more than 3 hours on a school day
May not work more than 18 hours during a school week
May not work more than 8 hours on a non-school day
May not work more than 40 hours during a non-school week
Are prohibited from working in potentially hazardous jobs, such as construction, repair work, door-to-door sales, warehousing, or attending/operating amusement park rides
Teens, Ages 16 and 17
Permitted to work for unlimited hours
Are prohibited from working hazardous jobs. Examples of hazardous jobs include operating power-driven bakery machines or power-driven hoisting equipment, roofing operations, excavation operations, etc.
For a complete list of prohibited and hazardous jobs for teen employees, visit the Department of Labor.
In addition, states may have different teenage labor laws, so always check with your local jurisdiction to make sure your small business is in compliance. Visit the Department of Labor for more information on state child labor law standards.
There are also different standards for hiring teenagers for agricultural employment. For more info, visit the Department of Labor's pages on federal agricultural teenage labor laws and state youth labor laws for agriculture.
Make sure you're in compliance when hiring teenagers.
Maintaining compliance with federal and state child labor laws is serious business. Not only do violations have the potential to harm teens, they can also incur penalties—up to $11,000 for each violation. For example, three of the nation's largest movie theater chains recently paid over $277,000 in fines for allowing 160 teen employees to perform work prohibited by teenage labor laws, including operating trash compactors and using power-driven mixers.
Keep your teenage employees safe. Keep your business in compliance. Get to know federal and state child labor laws when hiring teenagers.
FREE Related Resources
Stay abreast of the latest legal challenges and issues that employers face with Legal Alert For Supervisors. Request your free newsletter
The following two tabs change content below.
Get more tips on interviewing, hiring, managing and engaging your employees. Dianne Shaddock is the President of Easy Small Business HR, Employee Hiring and Managing Tips and the author of the eGuides, "How To Supervise:  What Your Boss Never Told You Before You Took the Job", A Step-By-Step Guide For New and Seasoned Managers and "How To Find and Hire the Best Employees".
Latest posts by Dianne Shaddock (see all)