Do your employees know what to do when they need time off work or even if such time off is allowed? Instead of relying on word of mouth, craft a detailed attendance policy that keeps every supervisor and worker on the same page. Avoid confusion, conflicts and court battles by drafting a document with each of the sections below.
Philosophy
1. Importance of showing up to work when scheduled
2. Company attitude toward being late or absent
Expectations
3. Standard work hours or where work schedules are posted
4. Time off for lunches and breaks
5. Method for recording non-exempt employee hours in the attendance management system
6. Method for recording exempt employee hours, if applicable
7. How to correct missing or inaccurate hours records
Holidays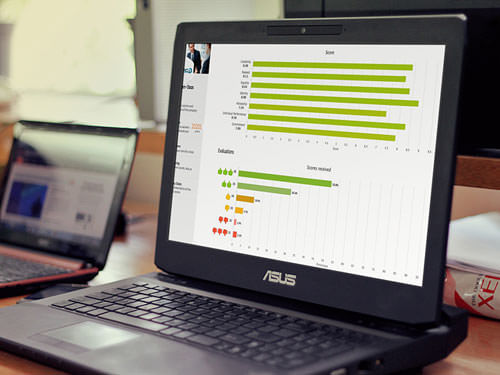 Working on improving employee engagement?
EPIC is an Employee Engagement software that gives you the tools and insights to create a workplace culture that encourages engagement, loyalty, and trust.
8. Paid holidays
9. Unpaid holidays
10. Floating holidays
11. Religious leave policy
Excused Absences
12. Vacation time accrual
13. Vacation time benefits
14. Unpaid leave accrual
15. Unpaid leave benefits
16. Required notice for expected absences
17. Leave request procedure
18. Documentation requirements for attendance tracking, such as medical leave, funeral leave, jury duty, etc.
Tardiness
19. When an employee is considered late (at start of shift, after break, after lunch)
20. When an employee is deemed absent instead of late
21. Tardiness notification procedure
22. Employee responsibilities when late
23. Process for making up missed time
24. Number of allowable late occasions within X time period
Unexcused Absences
25. Personal time accrual
26. Personal time benefits
27. Call-off procedure
28. Employee responsibilities when absent
29. Number of allowable absences within X time period
Family Medical Leave Act, FMLA, and Military Leave
30. Qualifications
31. Process for requesting and taking leave
32. Contact person/department
Disciplinary Action
33. Consequences of various infractions
34. Verbal warning
35. Written warning
36. Termination
37. Appeals process
Rewards for Good Attendance
38. Rewards for various behaviors
Having a written attendance policy can keep your company's operations consistent across different teams and locations. More importantly, by spelling out both the employee's and the employer's obligations, you can reduce your risk of discrimination lawsuits. After you have crafted your policy, ask everyone to sign an acknowledgement.
The following two tabs change content below.
Get more tips on interviewing, hiring, managing and engaging your employees. Dianne Shaddock is the President of Easy Small Business HR, Employee Hiring and Managing Tips and the author of the eGuides, "How To Supervise:  What Your Boss Never Told You Before You Took the Job", A Step-By-Step Guide For New and Seasoned Managers and "How To Find and Hire the Best Employees".
Latest posts by Dianne Shaddock (see all)