Companies are still suffering as a result of economic decline, struggling to bounce back from falling profit margins and many are looking inwardly at ways to streamline their businesses, cutting costs to protect their business through a difficult time.
Cuts and savings need to be made somewhere, but in a worrying trend, a number of companies are looking at cutting their benefits packages to save costs.
Whatever your opinion of employee benefits, it's clear that employees want them, need them and have no desire to see them go anywhere. Whilst they are, of course, an option for any business, they perform a number of different functions that make them incredibly beneficial.
Not only are benefits packages an attractive prospect for any prospective employee, they also work well in retention of employees, with benefits and initiatives improving motivation and engagement throughout the business.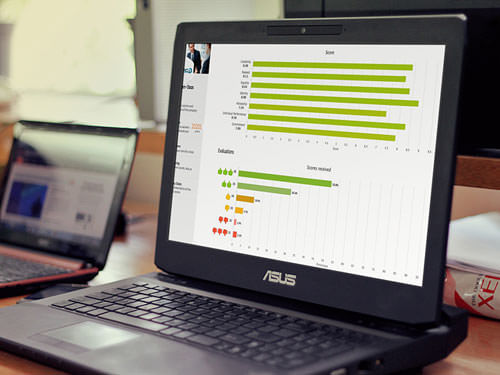 Working on improving employee engagement?
EPIC is an Employee Engagement software that gives you the tools and insights to create a workplace culture that encourages engagement, loyalty, and trust.
Employee Benefits Resources for Small Business Owners
Never is it more important than to retain staff than during difficult economic times. The cost and time required to attract, hire and train new staff far exceed the costs of retaining staff and as such, the return on a competitive benefits package is obvious. Research by MetLife undertaken in 2010 found that 43% of employees asked stated that their benefits package was a considerable factor in keeping them happy in their current role.
By incentivising and rewarding hard work and accomplishments, employees are motivated to continue achieving for the company. Without rewards and without incentives, employees can quickly become despondent, engagement can wane and they may just start looking for a company that does reward high achievers.
If cuts are unavoidable then tracking, reporting and reacting to employee take up and what they consider the highest value benefits on offer should be the primary concern; this where cost savings can be made. Understanding what benefits your employees value the most can help you find savings within your benefits package, allowing you to strip back the package without cutting it out completely.
Wherever businesses decide to make these cuts, they should note the importance of not cutting out employee benefits altogether. Employees are the real asset in any business; they're the ones that make the real difference, day in and day out, striving to achieve, pushing to make the most of their roles. If businesses decide to make cuts to the areas that benefit them the most, they just might be in danger of alienating their biggest assets.
The following two tabs change content below.
Get more tips on interviewing, hiring, managing and engaging your employees. Dianne Shaddock is the President of Easy Small Business HR, Employee Hiring and Managing Tips and the author of the eGuides, "How To Supervise:  What Your Boss Never Told You Before You Took the Job", A Step-By-Step Guide For New and Seasoned Managers and "How To Find and Hire the Best Employees".
Latest posts by Dianne Shaddock (see all)