You want the best for your company, but how do you achieve results without tearing out your hair? Reduce your stress level and supercharge your workforce with these strategies on how to be a better supervisor.
Show Appreciation
Thank your employees for going beyond the usual expectations, such as helping a coworker understand the new software, staying late to complete a project, or working through lunch to make sure an order ships on time. Stop by your employee's workspace and have a face-to-face chat; do not rely on email. You may be surprised by the impact that well-timed recognition can have.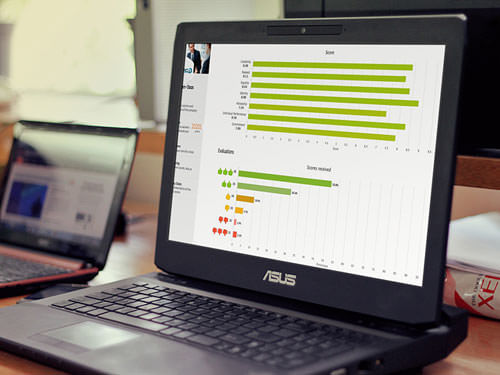 Working on improving employee engagement?
EPIC is an Employee Engagement software that gives you the tools and insights to create a workplace culture that encourages engagement, loyalty, and trust.
Invest in Training
Online courses, seminars, and college classes can serve two purposes. First, it helps bring poor performers up to expectations. Second, your top performers will likely excel in new areas. Make sure you are not spending all of your time trying to boost your lowest performing employees while leaving your stars to stagnate. You may even be able to teach your replacement how to be a supervisor so you can move on to other responsibilities.
Provide Feedback
Whether an action is good or bad, address it within minutes. Do not wait until the weekly one-on-one or the year-end performance review. To discuss unusual employee behaviors, pull your employee into a private area and discuss the circumstances. Lay the groundwork for all the good you have witnessed, bring up the unacceptable actions, discuss expectations, and agree on an appropriate resolution going forward. Show appreciation when you witness your employee acting appropriately.
Become a Source of Direction and Inspiration
If you want to know how to supervise in the best way, you must understand your role. In most cases, you are responsible for administering day-to-day operations and directing employees in task completion. Always remember, however, that people are doing the work and people have special needs. Invest some time in learning how to motivate employees, how to manage without micromanaging or being too hands-off, and how to bring out talents to get the job done better.
The following two tabs change content below.
Get more tips on interviewing, hiring, managing and engaging your employees. Dianne Shaddock is the President of Easy Small Business HR, Employee Hiring and Managing Tips and the author of the eGuides, "How To Supervise:  What Your Boss Never Told You Before You Took the Job", A Step-By-Step Guide For New and Seasoned Managers and "How To Find and Hire the Best Employees".
Latest posts by Dianne Shaddock (see all)