$3 billion. That's how much in productivity experts estimate American companies lose to tardiness in the workplace every year. In fact, a whopping 20% of workers admitted they were late at least once a week, according to a CareerBuilder.com survey. Chronic lateness bites into the bottom line, making tardiness solutions a priority for supervisors who want to build a productive, efficient workforce. Here are actionable do's and don'ts for the busy supervisor:
Do sniff out the culprits. Of course, you'll always find employees who provide excuses such as "the kids missed the bus" or "the alarm didn't go off." But there may be some triggers you have some control over. For example, if a busy family life often leads to lateness, consider a flex schedule that allows parents or caregivers more leeway to set work hours that better foster their productivity.
Don't neglect a formal tardiness policy. It might sound too "corporate," especially if you own or manage a small business, but the fact is that a formal lateness policy will set boundaries that protect your company's productivity. Spell out policies and penalties clearly, and make sure every employee, including each new hire, receives a copy.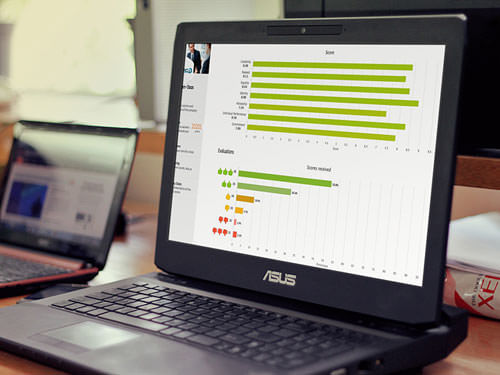 Working on improving employee engagement?
EPIC is an Employee Engagement software that gives you the tools and insights to create a workplace culture that encourages engagement, loyalty, and trust.
Do make timeliness part of the corporate culture. Yes, the management crew needs to set a stellar example. Supervisors who are chronically late send the message that tardiness in the workplace is acceptable.
Don't start meetings late. This is one of the simplest strategies for setting a non tardiness in the workplace example. Begin every meeting on time and encourage assistant supervisors to do the same.
Do promote timeliness with an employee reward system. A reward system will help you build morale and productivity as well as team spirit. For example, create a department on-time chart and mark down each day a team member shows up on time. When the team achieves a perfect record for the week, provide a reward, such as morning donuts and coffee.
Don't ignore tardy employees. To build a department or team that's as productive and profitable as possible, you'll need to address tardiness in the workplace. Give verbal or written warnings, when appropriate, and work with the employee to find a solution. Keep records of any conversations you have with him or her, and maintain a copy in their personnel file in case you need to take action later by terminating the worker.
Do check applicant references. Small business owners are busy; the result is that many don't check references when hiring. Yet checking references is a smart way to pinpoint potential employee problems, including tardiness in the workplace. Always call candidate references, and make a point to ask whether the employee was punctual.
Don't allow tardiness in the workplace to prevent your department from shining. Start taking action today!
The following two tabs change content below.
Get more tips on interviewing, hiring, managing and engaging your employees. Dianne Shaddock is the President of Easy Small Business HR, Employee Hiring and Managing Tips and the author of the eGuides, "How To Supervise:  What Your Boss Never Told You Before You Took the Job", A Step-By-Step Guide For New and Seasoned Managers and "How To Find and Hire the Best Employees".
Latest posts by Dianne Shaddock (see all)