American workers put in the longest hours of any industrialized country, according to the International Labor Organization. That's probably no surprise to you as a manager, especially when you consider that downsizing and budget cuts often mean more work is shouldered by fewer team members. But that's also made managing workplace stress a priority. So how can supervisors effectively start managing workplace stress? Here are 7 steps:
1. Identify. Start by recognizing the signs of stress in the workplace. The employee may:
Increasingly be late or absent.
Engage in arguments or disputes with colleagues, customers, or vendors.
Increase the number of complaints or grievances they file.
Become regularly indecisive or demonstrate poor judgment.
Lose a sense of humor while on the job.
Demonstrate a lower quality of work than previously.
Have an "off" day virtually

every

day.
2. Prevent. Have layoffs left remaining employees tasked with an inhuman amount of work? Do workers find themselves subjected to unrealistic deadlines? Proactive supervisors will take a reasoned and objective look at working conditions, and take the necessary steps to mitigate them and start managing workplace stress.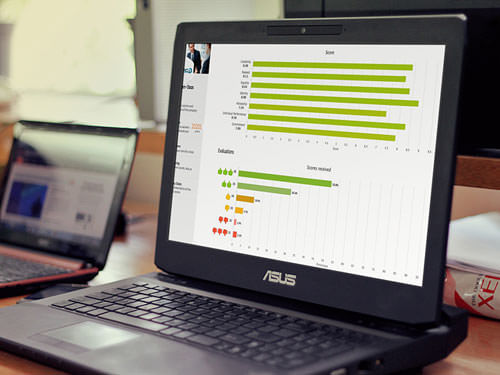 Working on improving employee engagement?
EPIC is an Employee Engagement software that gives you the tools and insights to create a workplace culture that encourages engagement, loyalty, and trust.
3. Ask. One of the easiest ways to assess job-related stress is by asking employees about what triggers their work anxiety and what their stress levels might be. Use the data to help you pinpoint trouble spots in the environment.
4. Train. managing workplace stress programs won't mean a thing unless company managers and HR personnel are aware of the problem. Train supervisory staff about the effects of workplace stress on employees and the company. Other training issues include how to recognize signs of stress in the workplace and tactics for relieving job-related stress.
5. Assist. Employee assistance programs (EAPs) are the go-to place for workers to find the support they need. Examples of an EAP might include resources for substance abuse, financial concerns or difficulties, work-life balance issues, or support during a major life transition, such as a birth or death. These resources will be valuable tools for helping employees manage stress in the workplace.
6. Communicate. Effective communication is one of the single best tactics for managing workplace stress. It starts with a management team that clearly outlines workers' responsibilities as well as their role in the success of the company.
7. Prioritize. Supervisors should make reducing job-related anxiety a priority. The good news is that creating a healthy work environment doesn't need to bottom out your bottom line. Consider simple, low-cost strategies, such as employee recognition programs, career advancement opportunities, or mentoring programs. And, since giving back always feels good, consider a corporate stewardship program that allows all employees the chance to work toward a common community goal, whether it's volunteering for a day at a soup kitchen or collecting gently-used business clothing for job seekers.
Don't lose productivity and revenue because your team is too stressed to do their jobs. Start managing stress in the workplace and building a better workforce today.
The following two tabs change content below.
Get more tips on interviewing, hiring, managing and engaging your employees. Dianne Shaddock is the President of Easy Small Business HR, Employee Hiring and Managing Tips and the author of the eGuides, "How To Supervise:  What Your Boss Never Told You Before You Took the Job", A Step-By-Step Guide For New and Seasoned Managers and "How To Find and Hire the Best Employees".
Latest posts by Dianne Shaddock (see all)