From mediating between two arguing co-workers to setting a master schedule, an effective manager juggles responsibilities like a circus pro. But at the heart of what a supervisor is "supposed to do" is the idea of building a team that's as productive and, therefore, as profitable as possible. Here are 9 how to increase productivity in the workplace tips:
1. Be fair. Treating workers with fairness is a productivity booster that's sometimes overlooked. Why? Because supervisors can sometimes treat workers unequally without even being aware of it. To maximize productivity in the workplace, ensure each team member is able to develop a sense of being part of the team and is able to contribute to the success of the whole company.
2. Give praise. Quick story: After a team had successfully completed what had been considered a near-impossible task, a less-than-ideal manager told the employees: "Your thanks will come in the form of your weekly paycheck." Not exactly the type of statement that inspires loyalty and productivity, is it? Praise is a powerful tool that helps each worker develop a sense of achievement and worth that will boost productivity in the workplace.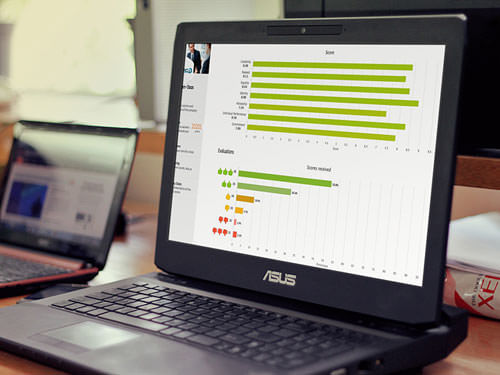 Working on improving employee engagement?
EPIC is an Employee Engagement software that gives you the tools and insights to create a workplace culture that encourages engagement, loyalty, and trust.
3. Provide a framework for success. Your business has goals that guide the company toward success. Likewise, employees should have goals as well to guide them toward success. Outline clear, realistic, and achievable goals, and then encourage team members to meet them.
4. Foster a team environment. It's hard to be productive in a workplace where every man or woman is for themselves. One of the savviest ways to raise productivity in the workplace is to build a team atmosphere. Use team building exercises or regularly volunteer together on a community-based project.
5. Put employee happiness on your radar. Happy workers are productive. It really is that simple. One way to learn how happy employees are at work is to conduct a survey. Use the results to pinpoint trouble spots, and take steps to rectify or minimize them—you might be surprised at how maintaining a focus on employee happiness raises productivity in the workplace.
6. Master the efficient meeting. As managers, it's easy to get mired in an endless stream of meetings. And while communication is critical, so is delivering results. Make meetings short and sweet so workers can be on their way.
7. Get tech. From laptops to GPS, technology provides tons of tools to make offices and workers more efficient. Evaluate how your workplace operates and determine where technology will save time and money. For example, in a creative industry you might find that inexpensive digital recorders help team members instantly log fresh new ideas.
8. Avoid micro management. Workers have a hard time being productive if they're required to deliver near-constant status updates or feel as if they're being badgered to do a task.
9. But don't forget to manage either. Leaders, by definition, lead. While micro managing sends productivity into a dive, so does taking an approach that is too hands-off. Always follow up on tasks or assignments you delegate to team members. Too busy to follow up yourself? Then it's time to hire a supervisor to work with you who will make sure the job gets done.
Taking steps to raise productivity in the workplace will be worth your effort. Which productivity booster will you start using today?
Learn the 6 best practices for building high performing teams. Get your free newsletter
The following two tabs change content below.
Get more tips on interviewing, hiring, managing and engaging your employees. Dianne Shaddock is the President of Easy Small Business HR, Employee Hiring and Managing Tips and the author of the eGuides, "How To Supervise:  What Your Boss Never Told You Before You Took the Job", A Step-By-Step Guide For New and Seasoned Managers and "How To Find and Hire the Best Employees".
Latest posts by Dianne Shaddock (see all)