Have you retaliated against an employee? Most would likely answer "Of course not!" After all, you know it's illegal and, what's more, you're probably a pretty nice person, too. But the fact is that, in the eyes of federal law, supervisors may be engaged in workplace retaliation without even realizing it.
Defining workplace retaliation.
This happens when an employer takes action against an employee because the worker engaged in "protected conduct." Protected conduct covers a range of activities, from complaining internally about sexual harassment to participating in a hearing or investigation regarding the employer.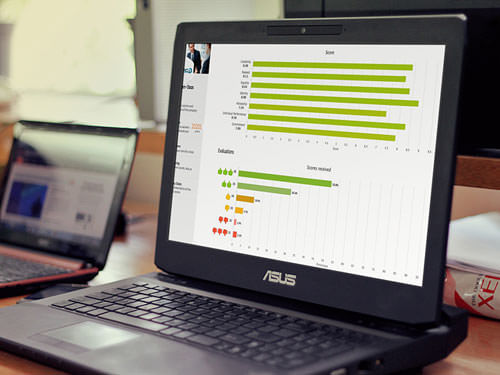 Working on improving employee engagement?
EPIC is an Employee Engagement software that gives you the tools and insights to create a workplace culture that encourages engagement, loyalty, and trust.
Here's what workplace retaliation looks like:
The employee engages in a protected conduct, and the employer knows the worker engaged in it.
As a result, the employer takes negative action against the worker.
Retaliation claims have risen in recent years for a number of reasons including the U.S. Supreme Court's expansion of workers' rights regarding retaliation, increased employee awareness, and more robust enforcement from regulatory agencies.

Retaliation encompasses a range of negative employer actions.
While termination is one clear outcome of retaliation, it's not the only one. In fact, it's against the law to take any negative action against the worker who engaged in a protected activity. Negative actions include shift reassignment, demotion, a poor performance review, sudden exclusion from activities, or salary reduction. The law protects former employees as well, such as when a worker claims the former employer took action by providing negative job references.
Employees who engage in protected conduct can be disciplined or fired for other legitimate reasons.
Just because an employee has engaged in protected conduct does not give the worker carte blanche to act as they please on the job; he or she must still comply with company rules and performance standards. Retaliation only applies when the worker is subject to a negative action as a direct result of doing the protected conduct.
While there are no hard and fast rules regarding the amount of time between the protected activity and an adverse action, a recent Ohio ruling established that a one-year time period, lacking further evidence of a violation, was too long a time to establish retaliation.
Supervisors can reduce their exposure to workplace retaliation allegations.
Employees have rights under the law, and supervisors who aren't aware of them can inadvertently run afoul of those labor regulations. Employers can successfully defend themselves if they provide a legitimate and nondiscriminatory explanation for taking a negative action. Tactics to reduce your liability include training supervisors about workplace retaliation and implementing or updating non-retaliation policies.
Don't wait for a workplace retaliation allegation before you examine the company's policies. Start protecting yourself and the business now.
The following two tabs change content below.
Get more tips on interviewing, hiring, managing and engaging your employees. Dianne Shaddock is the President of Easy Small Business HR, Employee Hiring and Managing Tips and the author of the eGuides, "How To Supervise:  What Your Boss Never Told You Before You Took the Job", A Step-By-Step Guide For New and Seasoned Managers and "How To Find and Hire the Best Employees".
Latest posts by Dianne Shaddock (see all)