In an environment of shrinking budgets, it's not uncommon for businesses to dictate that unauthorized overtime is not allowed and workers must complete their tasks during regular working hours. On the surface, it seems like a fairly straightforward policy, but it can send mixed messages about overtime pay and hours.
Overtime pay violations are a bigger problem than many supervisors realize.
Employees sometimes make the decision to work overtime without pay even if there is a policy that prohibits it. Why? In a tight job market, they might do it so they can get the job done without putting their employment in jeopardy. For example, the worker might "forget" to record overtime hours. While the get-it-done attitude might come across as a positive employee attribute, the actions expose the company to liability because it's the employer's responsibility to keep accurate records and pay overtime compensation according to the law.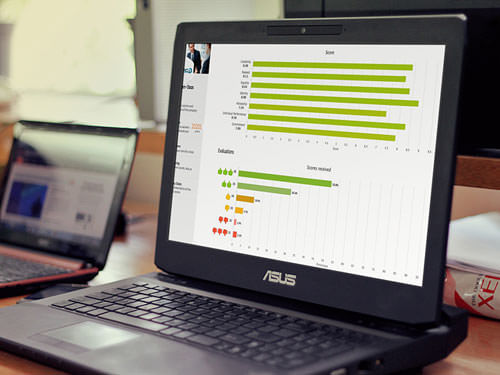 Working on improving employee engagement?
EPIC is an Employee Engagement software that gives you the tools and insights to create a workplace culture that encourages engagement, loyalty, and trust.
In other situations, employees have alleged that a supervisor encouraged staff to work off the clock or implied that extra non-paid work was required to stay employed. Some overtime suits have also alleged that the supervisor corrected workers' time entries to avoid overtime compensation obligations.
Protect your company from overtime pay allegations.
As an employer, it's your responsibility to maintain accurate records regarding hours worked and to award overtime pay. Not doing so violates the Fair Labor Standards Act as well as employment law in many states. Here are tips for safeguarding your company:
Ensure the company's work hours and overtime policy is clear, with no ambiguous or potentially confusing language. That means workers should not need to read between the lines to understand the policy.
Educate supervisors about overtime policies, especially those regarding non-exempt employees recording and being paid for all hours worked. Be extra diligent by documenting that the supervisors were notified of and understand overtime pay legal requirements.
Regularly review hours records to determine if there are unusual changes to time entries or too many hours "overrides." A regular audit will help you identify supervisors who may not be following the company's overtime policy. It will also alert you to other problems, such as a worker who constantly forgets to clock in or out.
Discipline employees who work unauthorized overtime just as you would other policy violations. This will help convey to workers that the company does not support or tolerate unpaid overtime.
Supervisors must get a handle on overtime policies.
Don't ignore potential issues regarding pay and overtime because the U.S. Department of Labor is not. They've recently released downloadable timesheet documents and an app that allows employees to record their own time. As workers become more aware of the labor laws protecting them, you will need to become more aware, too. Now is the time to implement the safeguards that reduce your exposure to overtime pay violation charges.
The following two tabs change content below.
Get more tips on interviewing, hiring, managing and engaging your employees. Dianne Shaddock is the President of Easy Small Business HR, Employee Hiring and Managing Tips and the author of the eGuides, "How To Supervise:  What Your Boss Never Told You Before You Took the Job", A Step-By-Step Guide For New and Seasoned Managers and "How To Find and Hire the Best Employees".
Latest posts by Dianne Shaddock (see all)