Bullying or bantering. Can you tell the difference between the two? As a supervisor, you know it can be tricky sometimes to determine what is genuine workplace bullying and what is typical colleague bantering. This guide will give you a workplace bullying definition you can use to create a happier, more productive workplace.
What does bullying look like?
The workplace bullying definition can apply to a single bully or a group of people who: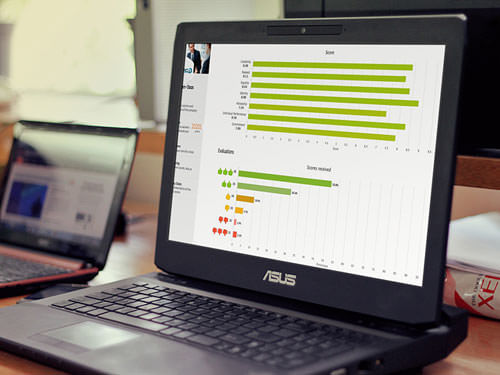 Working on improving employee engagement?
EPIC is an Employee Engagement software that gives you the tools and insights to create a workplace culture that encourages engagement, loyalty, and trust.
Play practical jokes repeatedly on the same victim.
Single out one employee persistently for blame or criticism.
Exclude a worker regularly from company activities.
Deliberately and persistently ignore a particular employee's work or contributions.
Verbally abuse an employee through regular swearing, shouting, or intimidation.
Threaten or sabotage an employee's professional status.
What is not bullying?
A co-worker who is critical of all colleagues or customers.
A manager who regularly shouts at or criticizes all employees.
Harassment based on a person's gender, religion, ethnicity, or other protected status.
So what's the difference?
A shouting manager and a cranky co-worker are more likely to be guilty of poor social skills than bullying. The workplace bullying definition is typically related to negative behavior directed at one particular person or group. The behaviors are designed to embarrass or intimidate the victims and are often persistent.

Harassment of a person based on gender, religion, etc., is different in that it is illegal. Victims of harassment have legal recourse for stopping the behavior. But even though bullying behavior is not directly addressed by harassment law, a victimized worker can still file suit against the company.
I have enough to deal with—do I really need to address bullying? Can't employees just stand up for themselves?
It's a supervisor's responsibility to address bullying in the workplace. The U.S. Workplace Bullying Survey found that half of employers did not take action to curb bullying behavior and, what's even worse, about 13% of employers actually promoted bullying behaviors.
Workplace bullying also has a direct effect on morale and productivity. Bullying can trigger everything from workplace stress and high turnover to insomnia and absenteeism.
In fact, the American Institute of Stress estimates that bullying behaviors result in about 1 million daily absences and cost businesses $300 billion every year. Those are staggering numbers, and they suggest it's critical for managers to discourage and eliminate bullying behavior before it spirals out of control.
The bottom line for supervisors: Bullies are too expensive for you to employ.
Your staff simply cannot perform at top levels if they're worried about a bully in the workplace. Some employees will complain to friends or to colleagues in other businesses, damaging your company's reputation and reducing its ability to attract top talent. Others will leave for a better workplace, leaving you with the cost and inconvenience of finding and training a new employee.
Don't allow workplace bullying to bring down you, your team, or the company. Start identifying negative behaviors so you can stop them before they do further damage.
The following two tabs change content below.
Get more tips on interviewing, hiring, managing and engaging your employees. Dianne Shaddock is the President of Easy Small Business HR, Employee Hiring and Managing Tips and the author of the eGuides, "How To Supervise:  What Your Boss Never Told You Before You Took the Job", A Step-By-Step Guide For New and Seasoned Managers and "How To Find and Hire the Best Employees".
Latest posts by Dianne Shaddock (see all)