As a manager, you may already have experience supervising team members who bully others with behavior that is intimidating, humiliating, or just downright mean. But what can you do if the bully who's dragging down the workplace is a fellow manager? The bully might belittle or embarrass her own charges. Or perhaps the workplace bully berates his own colleagues.
No matter what the situation, one thing is clear: companies can't afford to ignore the workplace bully, regardless of what his or her title might be. More than one-third of U.S. workers (35%) reported they had been bullied and another 15% had witnessed bullying, according to a 2010 Workplace Bullying Institute/Zogby survey. The consequences of these negative behaviors are steep, and range from creating worker anxiety to increasing employee turnover.
So how can a manager protect the employees and the company from a fellow manager who is a workplace bully?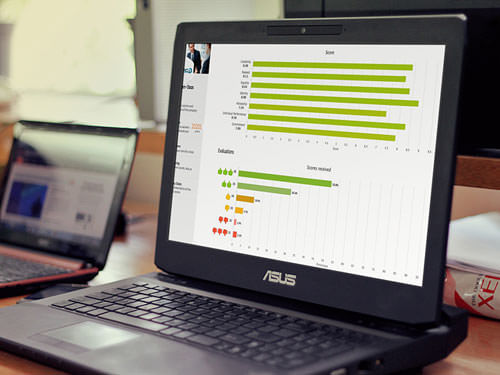 Working on improving employee engagement?
EPIC is an Employee Engagement software that gives you the tools and insights to create a workplace culture that encourages engagement, loyalty, and trust.
Talk to company HR professionals or another relevant third party. No one wants to be a tattletale, especially if the person you're complaining about is a supervisory peer. But speaking with a relevant third party, whether it's the HR manager or the company VP, is the first step in dealing with this type of workplace bully. Remember, it's not enough to say simply "Bob is being a jerk." Give the problem the best chance for attention and resolution by providing details about what you observed and why you have concerns about the behavior.
Discuss your observations with the person in question. Not every company has on-site HR staff or an objective third party. If that's the case, you might consider approaching the workplace bully in private. Tell the colleague what behaviors you observed and that you're concerned about the effect it has on morale, productivity, and a healthy work environment. Remind the manager that employees who feel bullied at work could potentially bring costly and time-consuming legal action against an employer.
Become an anti-bullying advocate. Perhaps bullying awareness hasn't become a priority in your company yet. One way to create a healthier workplace is to spearhead an anti-bullying program. From developing anti-bullying polices to implementing bully awareness education, you can be the catalyst for preventing future negative behavior and building a healthy and productive work environment.
A workplace bully is bad enough. When that bully is a manager, however, the toxic effects can and will be multiplied. If you recognize bullying behavior in a fellow supervisor or manager, it's time to take action to protect the employees and the company.
The following two tabs change content below.
Get more tips on interviewing, hiring, managing and engaging your employees. Dianne Shaddock is the President of Easy Small Business HR, Employee Hiring and Managing Tips and the author of the eGuides, "How To Supervise:  What Your Boss Never Told You Before You Took the Job", A Step-By-Step Guide For New and Seasoned Managers and "How To Find and Hire the Best Employees".
Latest posts by Dianne Shaddock (see all)