How much time are you spending in the "HR office" instead of your own office? If your business does not have an HR professional on staff or an HR services provider waiting on call, you could be shortchanging your company and spreading your talents too thin.
HR specialists can help with a number of tasks, the critical HR areas include hiring, employee relations, benefits, compensation, and employee policies.  Whether you are an HR professional, or a manager responsible for employee management issues for your company, the following are core services to keep in mind:
Hiring: For each open position, managers can waste time reviewing 50 to 100 unqualified resumes. HR services can provide the initial screening, leaving only qualified applicants for you to interview and hire. For high-level or specialist positions, HR professionals can also act as headhunters, using network connections to woo desirable applicants. HR professionals should be organized, deadline-oriented, and familiar with staffing needs in your industry.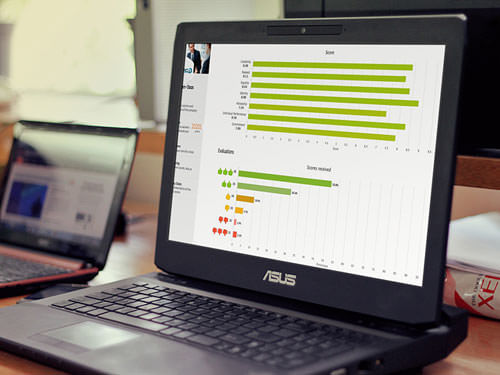 Working on improving employee engagement?
EPIC is an Employee Engagement software that gives you the tools and insights to create a workplace culture that encourages engagement, loyalty, and trust.
Employee Relations: Do you have access to an impartial mediator to resolve employee conflicts and minimize lawsuits? Do you know the secrets to asking legal questions on sensitive topics? Are you familiar with all applicable federal, state, and local laws, as well as their subsequent updates? HR services provide the education and experience to comply with active legislation and prepare businesses for future legal changes. When assisting with employee relations functions, HR professionals should be well-educated, able to mitigate risks, and willing to understand and address complaints.
Benefits and Compensation: Are you risking fines by failing to comply with federal laws as your business changes? Are you wasting money on benefits that do little for motivation and retention, while leaving small but impactful changes out of the employee handbook? HR services can not only create cost-effective compensation programs but also administer time-consuming functions like payroll, insurance enrollment, and FMLA time off. Successful service providers should have real-world experience, a focus on costs and benefits, and an eye for emerging issues.
Policies: Is your employee handbook growing dusty because you have more important tasks on your plate? Outdated policies can contribute to entitlement issues, cost overruns, lost revenue, and legal sanctions. A qualified HR services provider can suggest opportunities for improving policies and keep the manual up to date.
A knowledgeable HR services specialist can act as a collaborative partner, a risk manager, a functional administrator, or all of the above. By choosing the provider that meets your company's unique needs, you can reclaim your sanity and redirect your attention to where your business needs you the most.
The following two tabs change content below.
Get more tips on interviewing, hiring, managing and engaging your employees. Dianne Shaddock is the President of Easy Small Business HR, Employee Hiring and Managing Tips and the author of the eGuides, "How To Supervise:  What Your Boss Never Told You Before You Took the Job", A Step-By-Step Guide For New and Seasoned Managers and "How To Find and Hire the Best Employees".
Latest posts by Dianne Shaddock (see all)