Employee management is not an exact science. At the same time, research proves that certain manager mistakes can have a devastating impact on employee morale, operational productivity, and the company's bottom line. Have you been trapped by one of these six common employee management mistakes?
1. Managing the Masses
Do you view "the department" as a single entity and set rules accordingly? Do you put written policies ahead of individual needs? Lumping people into a single category may be easier to handle, but it can cause serious internal conflict. By taking the time to assess individual circumstances, you can not only build relationships with employees but also gain insight into how your business should evolve for the future.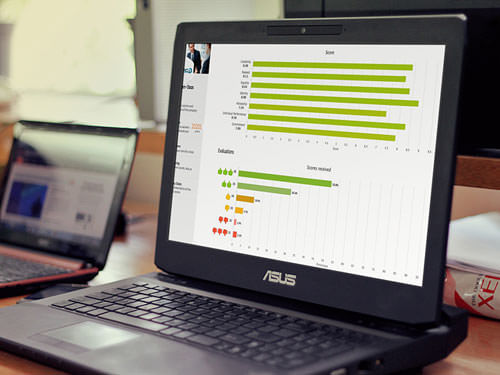 Working on improving employee engagement?
EPIC is an Employee Engagement software that gives you the tools and insights to create a workplace culture that encourages engagement, loyalty, and trust.
2. Choosing Favorites
The opposite of mass management is unfair doting on favorite employees. Does Maria get to leave early while everyone else stays behind? Is Ron on the Internet while his teammates are rushing to meet a deadline? Maintaining clear performance expectations and rewards across the board can go a long way to easing tensions and stopping rumors before they start.
3. Not Engaging Your Staff
People like to know where they stand, whether they are superstars or failing performers. Too often managers dedicate their time to problem children while leaving everyone else to wonder if they will be the next people called into the office. Take the time to communicate your expectations and business goals to everyone and how they are doing on the path to meeting them.
4. Sharing Failures But Not Successes
Are you quick to point fingers when something goes wrong but slow to praise when something goes right? If you preach working in a team environment, then the team, including the manager, must share the responsibility for both the good and the bad.
5. Failing to Invest in Employees
Many managers fear being replaced by younger, smarter staff members. Consequently they hoard work, keep business changes to themselves, and reduce everyone's productivity in the process. By delegating projects, investing in training, and helping employees cope with workplace challenges, you can gain the respect necessary to keep you in your office.
6. Letting Technology Do the Hard Work
Have you ever sent an email because you felt too uncomfortable discussing an issue face-to-face? No matter how easy it is, no matter how busy you are, technology should never be a replacement for true employee management.
The following two tabs change content below.
Get more tips on interviewing, hiring, managing and engaging your employees. Dianne Shaddock is the President of Easy Small Business HR, Employee Hiring and Managing Tips and the author of the eGuides, "How To Supervise:  What Your Boss Never Told You Before You Took the Job", A Step-By-Step Guide For New and Seasoned Managers and "How To Find and Hire the Best Employees".
Latest posts by Dianne Shaddock (see all)