Most business executives relish the perceived power behind the word accountability.  For employees, accountability represents either a welcomed set of expectations that drive performance, or it becomes a marker that conjures up concerns of not being able to meet the expectation.
As business leaders, we are constantly trying to get the team to deliver. We use all sorts of techniques – all with varying levels of success.
A few thoughts: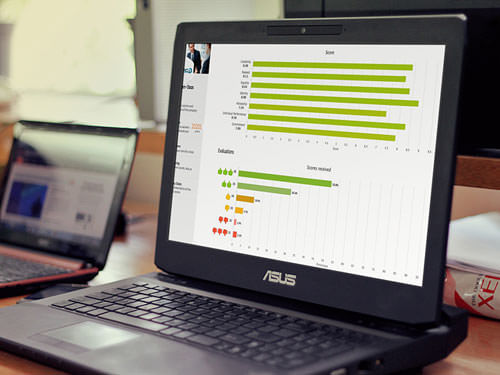 Working on improving employee engagement?
EPIC is an Employee Engagement software that gives you the tools and insights to create a workplace culture that encourages engagement, loyalty, and trust.
1.         Positional authority does not immediately presume the leader embraces accountability.
Being the big cheese in an organization means we are expected to lead. AND, we are to hold ourselves and others accountable. Many think that just by being in the seat we assume the role of holding others accountable. Whether we are leading executives in our company, students and teachers in a school, or volunteers on a common project, we must act as we wish them to act.  Humility, courage, and requests for feedback from our team become our best friends as leaders striving for true accountability.
2.         "What" questions drive awareness and change. I read an excellent book by Linda Galindo, The 85% Solution: How Personal Accountability Guarantees Success.  She touts an example of an executive who realized the need to stop pointing fingers and look to himself, first, as the person who was ultimately accountable. He repeatedly would ask himself four specific questions:
·         What is the problem?
·         What am I doing – or not doing – to contribute to the problem?
·         What will I do differently to help solve the problem?
·         How will I be personally accountable for the result?
These are powerful questions, which every one of us can use and from which we can grow. Look within first.
3.         As leaders, we own it. Period. As leaders, the ultimate responsibility is ours. We are to lead.  We communicate openly with our teams and explain the rationale for holding each other accountable. We achieve respected leadership authority by walking the talk and proving through our actions our commitment to being accountable, personally and collectively.
Every person owns their choices, their behaviors, and their actions. We are accountable. And true success, by any metric, begins and ends with personal accountability.
The following two tabs change content below.
Get more tips on interviewing, hiring, managing and engaging your employees. Dianne Shaddock is the President of Easy Small Business HR, Employee Hiring and Managing Tips and the author of the eGuides, "How To Supervise:  What Your Boss Never Told You Before You Took the Job", A Step-By-Step Guide For New and Seasoned Managers and "How To Find and Hire the Best Employees".
Latest posts by Dianne Shaddock (see all)