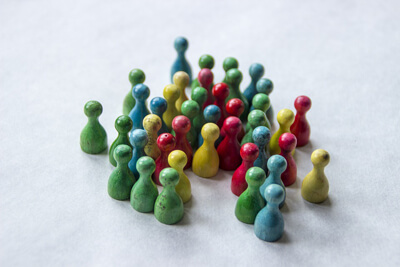 You deal with workforce management every day, but you may not have a specific strategy or goals in writing. By defining a plan and putting proven tools in place, your business can take an active approach to continuing its growth, attracting additional talent, and increasing employee productivity for minimal costs.
Companies like yours have high success rates with goals related to workforce management. For instance, the Wall Street Journal reports that small businesses have an advantage over large corporations when it comes to attracting talented employees. Employees working for small businesses are more likely to have closer workplace relationships, access to more opportunities and challenges, and greater levels of flexibility and personal attention.
The same characteristics that attract high performers also form a basis for improving morale and boosting productivity in existing workers. The Harvard Business School reports that most new employees lose motivation after the first six months, so taking action to prevent the slide is essential. Strategic workforce management deals with how company policies and manager actions contribute to issues of employee engagement, motivation, and development — all of which impact company goals and outputs.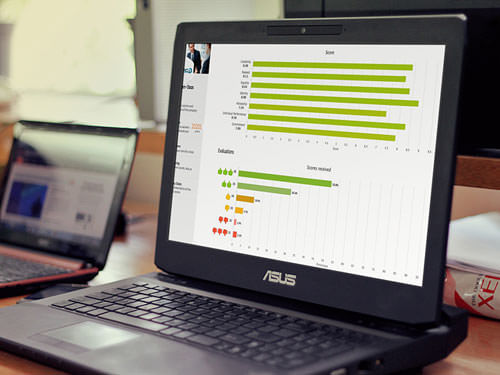 Working on improving employee engagement?
EPIC is an Employee Engagement software that gives you the tools and insights to create a workplace culture that encourages engagement, loyalty, and trust.
Highly engaged workgroups are up to 32% more productive than their unengaged or actively disengaged counterparts, according to research by Gallup. The most engaged people tend to
understand expectations,
have sufficient materials and equipment to perform their work,
work in areas where they excel,
receive recognition for good work,
feel cared about and encouraged,
believe their opinions matter to the organization,
actively support the company mission with their job responsibilities,
think the majority of their coworkers perform at or above expectations,
are close to a friend at work,
receive frequent feedback about their performance, and
have experienced recent opportunities to learn and grow on the job.
While this list may seem overwhelming at first, the majority of issues affecting employee morale can be integrated into existing activities. The keys to developing an effective workforce management plan are
understanding the organization's current level of engagement
requesting honest employee feedback on the workplace environment in a non-retaliatory manner
relating comments and engagement ratings to the key areas listed above
brainstorming ideas to improve unsatisfactory areas
establishing realistic goals
taking action
With professional assistance, you can create actionable workforce management strategies that keep employees happy, limit performance issues, and boost your business within the ranks of recognizably great companies.
The following two tabs change content below.
Get more tips on interviewing, hiring, managing and engaging your employees. Dianne Shaddock is the President of Easy Small Business HR, Employee Hiring and Managing Tips and the author of the eGuides, "How To Supervise:  What Your Boss Never Told You Before You Took the Job", A Step-By-Step Guide For New and Seasoned Managers and "How To Find and Hire the Best Employees".
Latest posts by Dianne Shaddock (see all)