When a trusted and long-time employee quits, moving on to bigger and better things, your work environment may suffer a few days of sadness. Soon enough, however, a replacement comes in, and the world moves on. As an employer, it may initially make more sense to focus on your employees who are here to stay, but there are tangible benefits for actively staying in touch with former workers.
1. Keeping in touch directs quality new hires your way.
If your former employee was someone who had a strong work ethic, a sound intuition, and an ability to learn quickly, then chances are that her friends and acquaintances are very similar. As such, keeping in touch with former employees opens up the possibility for a future employee referral.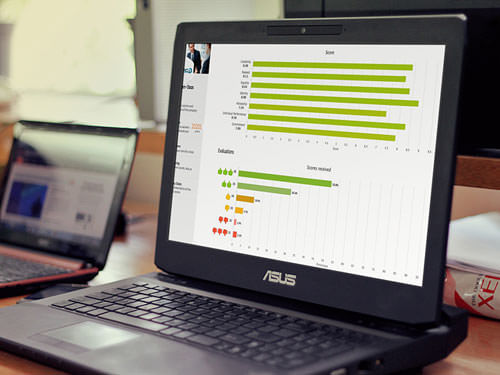 Working on improving employee engagement?
EPIC is an Employee Engagement software that gives you the tools and insights to create a workplace culture that encourages engagement, loyalty, and trust.
2. Keeping in touch spreads a reputation of your business as valuing employees.
No matter how long ago it may have been, people never forget when and where they were treated with respect, understanding, and care. Keeping in touch with former employees is one very important way to show this sort of care, and it can consequently help to spread a good reputation, benefiting your business from two perspectives—from both the potential employee's and potential customer's standpoints.
3. Long-time employees can advise you how to deal with new problems.
Even if you are an employer and/or hiring manager, chances are that you don't know your employees as well as they know each other. Having an occasional lunch or coffee with a former employee can be very helpful if you need advice when you are having a specific problem, either with an employee or with a project.
4. It helps you maintain a sense of connectedness in a constantly-changing world.
The world of business, especially a 21st century business, is constantly changing, and we humans are inherently social, seeking (whether or not we know it) long-term, close ties with friends and family. Even if you were not particularly close with a former employee, you still saw them every day for several years. Keeping in touch with someone with whom you are acquainted at that level helps to maintain a sense of community that is so often missing in the modern world.
Of course, keeping in touch with a former employee is not absolutely necessary. But it's a good practice that helps build networks and relationships, which is always beneficial for any business.
The following two tabs change content below.
Get more tips on interviewing, hiring, managing and engaging your employees. Dianne Shaddock is the President of Easy Small Business HR, Employee Hiring and Managing Tips and the author of the eGuides, "How To Supervise:  What Your Boss Never Told You Before You Took the Job", A Step-By-Step Guide For New and Seasoned Managers and "How To Find and Hire the Best Employees".
Latest posts by Dianne Shaddock (see all)