Transcript of ESBHR Podcast #25: New Supervisor  Tips – How To Supervise
Today's podcast is based on an article that I wrote for new supervisors.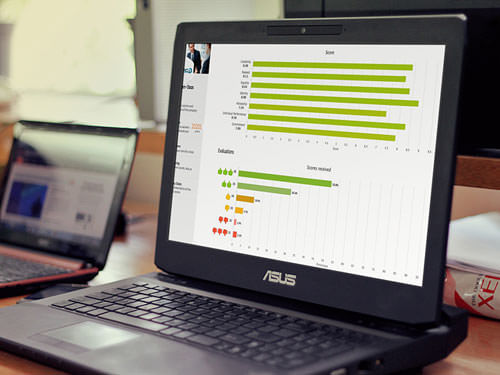 Working on improving employee engagement?
EPIC is an Employee Engagement software that gives you the tools and insights to create a workplace culture that encourages engagement, loyalty, and trust.
New supervisor tips is a very popular search term on the Easy Small Business website so I wanted to be sure to create a podcast for those of you out there who are new to supervising or who may just want a refresher course!
Here are 4 quick takeaways that will help you to be successful as a supervisor:
1. Recognize that moving up the corporate ladder is a big adjustment.
No matter how successful you were as a member of the team, things will be different now. Instead of focusing on a specialized task, your goals will be to place more emphasis on the big picture—from hiring new staff to planning an efficient work flow. The transition will require the ability to learn new skills as well as the patience to navigate the sometimes steep learning curve.
2. Understand that management is not a popularity contest.
When it comes to providing tips for new managers, this is a piece of advice no one likes to give. Even if you were the employee that everyone—from the CEO to the part-time help—loved, you'll now be working with people who have their own agendas. And, as unfortunate as it might be, expect to be the target of backbiting, gossip, or finger pointing. Be wary of how you handle these situations, though, because a few of these less-than-nice colleagues may have the power to launch or sink your career.
3. Know that pressure will magnify your weaknesses.
Whether you're quick to anger or slow to act, those personality quirks that didn't mean as much in the past will be under the magnifying glass when you're a new manager. What's worse, these weaknesses become even more apparent when the pressures of leadership start weighing on your shoulders. It's time to recognize your shortcomings and work to eliminate them.
4. Aim high and put challenges in their proper place.
Most people have a desire to be successful.  That desire to achieve will be needed as you navigate through the process of understanding how to manage.
As a new manager, you'll want to be careful not to hold such high expectations about what you can accomplish so that you don't get burnt out too quickly.
One of the important traits of successful managers is the ability to prioritize challenges and focus on the ones that matter.
If being a manager were easy, everyone could do it. The truth is that it's a challenge. Follow these tips for new managers and start down the path toward becoming the leader you know you can be.
Recommended Resource:
Here's a free recommended resource for anyone interested in getting access to resources on things like employee wages, disaster preparedness, getting customers and just about all aspects of owning and growing a business.  The Small Business Administration has some really great podcasts and online tutorials.
Head over to easysmallbusinesshr.com/sba to get direct access to this excellent resource.
The following two tabs change content below.
Get more tips on interviewing, hiring, managing and engaging your employees. Dianne Shaddock is the President of Easy Small Business HR, Employee Hiring and Managing Tips and the author of the eGuides, "How To Supervise:  What Your Boss Never Told You Before You Took the Job", A Step-By-Step Guide For New and Seasoned Managers and "How To Find and Hire the Best Employees".
Latest posts by Dianne Shaddock (see all)