Transcript of HR Podcast Episode #27: Employee Theft Statistics and What You Can Do To Protect Your Business
An estimated 50 billion dollars are lost annually from US businesses due to employee theft. Stats show that, a whopping 75% of all employees have stolen from their employers at least once.
Furthermore, statistics show that nearly 50% of these very same employees will likely steal at least a second time from the very same employer These are sobering statistics !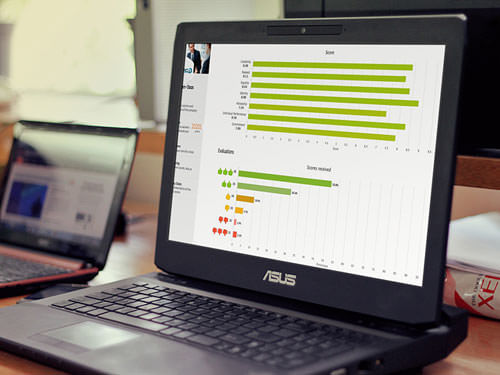 Working on improving employee engagement?
EPIC is an Employee Engagement software that gives you the tools and insights to create a workplace culture that encourages engagement, loyalty, and trust.
What is workplace theft and how can you prevent it? Quite simply, anything that you purchase as part of your normal course of business that is taken without your permission is considered workplace or employee theft.
This can range from using paid work time to take care of personal business, taking a box of pens, or something extreme like stealing a lap top.
Stealing money is one workplace theft statistic, that impacts businesses by the tune of 50 billion dollars lost each year.
One of the most common types of workplace theft is falsifying information on time sheets and reporting time not worked. Stealing office supplies or other office resources is a another prevalent issue.
Retailers face issues on a regular basis with employee theft such as employees who overcharge customers and then pocket the extra cash that they charged.
One statistic that left me dumbstruck is the fact that employee theft has been the root cause of about 33% of all bankruptcies no matter the type of business.
These statistics show that the majority of employee theft flies under the radar and is undetected by supervisors or upper management. This makes it easy to overlook when subtle forms of employee theft are taking place, such as time or intellectual property theft, because it may not show up on the company ledgers.
So, what can you do to prevent these types of crimes? First off, you must have a policy in place that clearly outlines your zero-tolerance policy and then act swiftly when you are presented with a situation where an employee is caught stealing, even if it is their first time doing so.
You'll also want to consider conducting criminal background checks before hiring any new employee, to weed out those with a history of theft.
A note of caution: You'll want to be sure to have a very solid hiring practice in place. You must apply criminal background checks consistently ; that is, don't just perform background checks on people who you suspect may be less than trustworthy.
You must perform background checks on all potential hires, or at least all candidates who are applying for jobs where they are handling money for example in order to not be perceived as discriminating against some job applicants over others.
You should also reserve these types of background checks to only your final candidates: the ones whom you are checking references on and are likely to hire. Don't waste time and money checking criminal background checks on each candidate that you interview. In some states in the U.S., it could even be illegal, so be careful.
There is a really good book on what every employer and HR professionals needs to know when thinking about conducting any type of background check with information on the laws surrounding background checks.
You can check out this resource at easysmallbusinesshr.com/criminalcheckbook
Here's to your success and thank you as always for listening!
The following two tabs change content below.
Get more tips on interviewing, hiring, managing and engaging your employees. Dianne Shaddock is the President of Easy Small Business HR, Employee Hiring and Managing Tips and the author of the eGuides, "How To Supervise:  What Your Boss Never Told You Before You Took the Job", A Step-By-Step Guide For New and Seasoned Managers and "How To Find and Hire the Best Employees".
Latest posts by Dianne Shaddock (see all)