Once you have been promoted to supervisor, you may feel overwhelmed with the new level of responsibility. It's not uncommon to shift into the role of a new supervisor without any practical knowledge on how to be most effective in the role. Just what does it mean to be a supervisor?
Supervisors are responsible for setting team goals and objectives, providing motivation to employees, assistance and support, and delegating tasks. When employees are unsure of what they will be working on or how to do something, they will turn to you for the most accurate information. It's important to fully understand the ins and outs of the workplace to be a good supervisor.
In addition to delegating tasks and keeping employees up to date with procedures, supervisor responsibilities also extend to hiring new employees and taking care of orientation and training.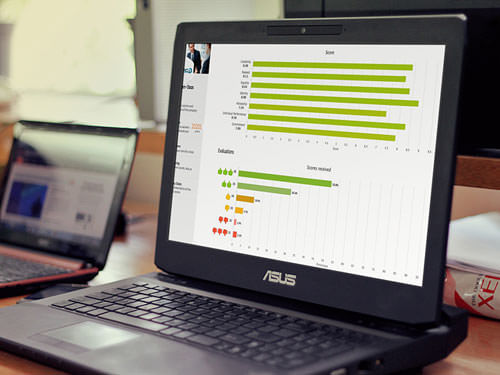 Working on improving employee engagement?
EPIC is an Employee Engagement software that gives you the tools and insights to create a workplace culture that encourages engagement, loyalty, and trust.
As the supervisor, you may be responsible for choosing your team which can influence the overall office environment. As part of the hiring process, you will need to draft job descriptions, evaluate resumes, and carry out the interview process. Once you've hired a job candidate, you will need to be able to explain in depth all of your company's policies. A good orientation should not only help your new employee feel at home in the office, but should make your job easier in the long run with well-trained employees.
Often, the least desirable part of supervising includes managing poor performance or inappropriate behavior. Managing workplace issues is the most dreaded aspect of supervising, yet it is undoubtedly one of the most important supervisory responsibilities to master if you want to ensure that your workplace is welcoming, productive, and profitable.
Communication skills are also an essential part of any supervisor responsibilities. If employees are unhappy with anything in the workplace, they should be able to speak to you about any concerns. This could include disagreements with colleagues, concerns about their career development, or questions about policies and procedures. By learning how to listen effectively, you will be able to respond to your employees in the most effective way possible, which also helps with motivation on the job.
The following two tabs change content below.
Get more tips on interviewing, hiring, managing and engaging your employees. Dianne Shaddock is the President of Easy Small Business HR, Employee Hiring and Managing Tips and the author of the eGuides, "How To Supervise:  What Your Boss Never Told You Before You Took the Job", A Step-By-Step Guide For New and Seasoned Managers and "How To Find and Hire the Best Employees".
Latest posts by Dianne Shaddock (see all)