This is probably my shortest post to date, but no less important for supervisors who want to continue to perfect their responsibilities as a supervisor.
Here's a quick list of the 12 top worst supervisor practices:
1.  Avoids difficult workplace situations when they really should intercede in order to keep issues from escalating.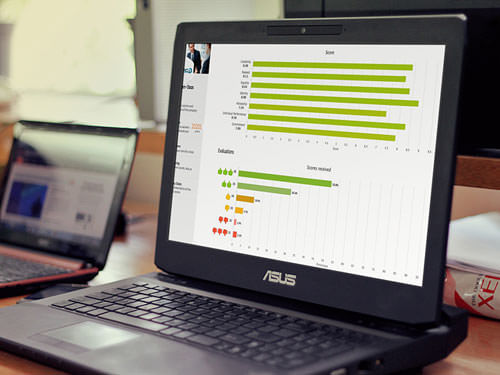 Working on improving employee engagement?
EPIC is an Employee Engagement software that gives you the tools and insights to create a workplace culture that encourages engagement, loyalty, and trust.
2.  Does not believe that staff development is as important as getting the work done.
3.  Shows favoritism towards some employees at the expense of other team members.
4.  Never holds regular staff meetings or one-on-one meetings with employees.
5.  Yells at employees.
6.  Does not communicate expectations, yet holds employees accountable when tasks are done wrong.
7.  Overworks employees to the point where it affects morale, causes burnout, and negatively affects employee turnover.
8.  Does not make themselves accessible to staff who have questions or concerns.
9.  Does not act as a buffer or support when staff members need their supervisor to intercede with senior managers or clients when appropriate.
10. Micromanages staff.
11. Does not perform regular or timely performance evaluations.
12. Embarrasses or belittles employees in public.
The point of this top 12  "bad supervisor" practices list is not to bash managers, but to remind us that supervising staff isn't easy.  It takes thoughtfulness and work to build a team of employees who are energized about coming to work and who want to give their all every day.  It's not always about what the employee has done wrong.  Sometimes it's our management style that needs fixing.
The best supervisors, those that always seem to be able to build teams that work well together, and that have few if any  workplace issues, understand that it takes empathy towards their employees, a willingness to partner with staff, and the ability to look at any worst management practices that they may have and work towards making changes that are the most successful in the workplace.
The following two tabs change content below.
Get more tips on interviewing, hiring, managing and engaging your employees. Dianne Shaddock is the President of Easy Small Business HR, Employee Hiring and Managing Tips and the author of the eGuides, "How To Supervise:  What Your Boss Never Told You Before You Took the Job", A Step-By-Step Guide For New and Seasoned Managers and "How To Find and Hire the Best Employees".
Latest posts by Dianne Shaddock (see all)