Although some companies will choose to extend a job offer in an informal way, such as over the phone, another approach is to "put it in writing". I recommend always extending a verbal offer, followed up with a written offer. Putting your job offer in writing helps to clearly spell out your job offer to your potential new hire as well as eliminates any possible misunderstandings about the terms of your offer.
The basic information that should be covered in an employment offer letter should include the job title or position that was offered, the full salary and a summary of benefits. You'll also want to include as part of the employment letter, instructions for the potential employee regarding how to formally accept or decline your job offer.
Don't forget to let your job candidate know when you'd like to hear back from them about their decision. Be sure to include in the letter information on the best way to reach you to confirm or decline your offer.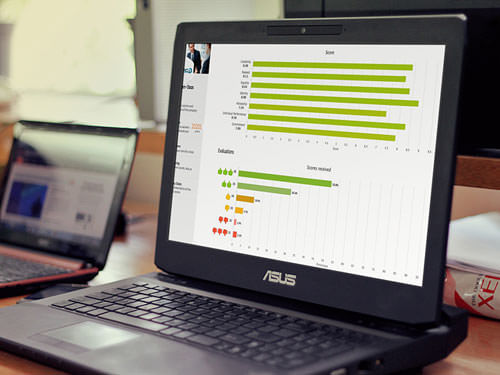 Working on improving employee engagement?
EPIC is an Employee Engagement software that gives you the tools and insights to create a workplace culture that encourages engagement, loyalty, and trust.
If after extending the offer, your candidate either accepts or declines the employment offer letter, you'll need to determine whether you want their decision in writing or not.
The best approach is to keep it simple. It's fine to accept a verbal decision from your candidate, or an email response. There are instances where you can not require a candidate to give you their decision formally in writing; especially if your business is in a state where workers are "employees at will". It's always a good idea to check with the Department of Labor if you are in the U.S. or an employment attorney before requiring candidates to sign any type of document.
The following two tabs change content below.
Get more tips on interviewing, hiring, managing and engaging your employees. Dianne Shaddock is the President of Easy Small Business HR, Employee Hiring and Managing Tips and the author of the eGuides, "How To Supervise:  What Your Boss Never Told You Before You Took the Job", A Step-By-Step Guide For New and Seasoned Managers and "How To Find and Hire the Best Employees".
Latest posts by Dianne Shaddock (see all)