Does a worker react with all the drama of a five-year-old when they feel they've been treated unfairly?  Does a staffer respond to a reprimand by being mean to co-workers? Work stress caused by feelings of unfair treatment can trigger a host of counterproductive reactions, such as tardiness, theft, and insubordination. So what determines how an employee reacts to those situations? What kind of employee engagement tactics can head off these reactions?
Personal values play a role in how a staffer reacts to work stress.
The way an employee responds to perceived unfair treatment is often rooted in their personal values, according to a study from the Rutgers School of Business and Temple University's Fox School of Business and Management. Researchers discovered that staffers with a good work ethic will continue to display that ethic even when faced with work stress caused by perceived injustices. It's important to note that while positive core values might prevent these employees from actively retaliating to unfair situations, the study authors suggest these workers may exhibit another reaction: finding work elsewhere.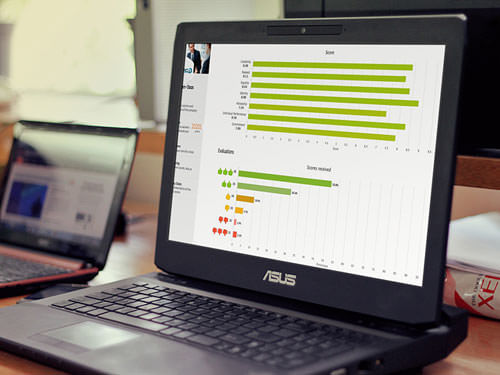 Working on improving employee engagement?
EPIC is an Employee Engagement software that gives you the tools and insights to create a workplace culture that encourages engagement, loyalty, and trust.
The findings add insight to previous studies that found a strong correlation between perceived injustice and non-productive behavior. Researchers (and employers) have long known that when employees experience work stress because they feel they're being treated unfairly, they sometimes retaliate against the company or colleagues. And those actions come with a price tag: study authors note that workplace deviance, such as time-wasting and theft, is estimated to cost companies between $50 billion and $200 billion annually.
Boost employee job satisfaction with this employee engagement strategy.
Treating employees fairly starts with building a culture that emphasizes respect and dignity among staffers. Consider, for example, implementing a company Code of Conduct that guides interactions between employees and between employees and supervisors. Use the guidelines to emphasize the importance of workplace fairness.
When workers feel they've been treated unfairly, they may retaliate in ways that eat into your bottom line and lower morale among other team members. Reduce that work stress by building a culture of respect and dignity for all employees.
The following two tabs change content below.
Get more tips on interviewing, hiring, managing and engaging your employees. Dianne Shaddock is the President of Easy Small Business HR, Employee Hiring and Managing Tips and the author of the eGuides, "How To Supervise:  What Your Boss Never Told You Before You Took the Job", A Step-By-Step Guide For New and Seasoned Managers and "How To Find and Hire the Best Employees".
Latest posts by Dianne Shaddock (see all)